What to do with the backdrop?  On Richlawn RR V1 it was a combination of printed and hand painted with the hand painted being done by a local artist – Linda.  I did have a local artist from Winter Garden, FL out to my layout to see if she would be interested in painting a backdrop for my and although see was very interested she just didn't have the time.
I thought that I would try my hand at painting and after many attempts at painting I came up with the following: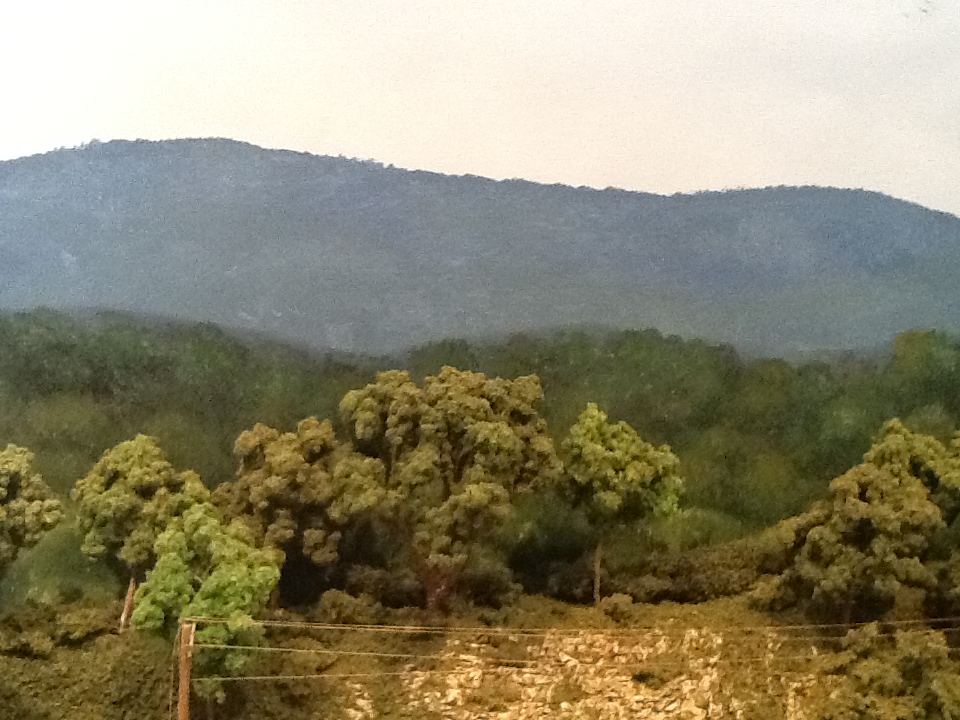 The two "layers" of hills (the blue-ish and the green-ish) are from the painting which I stuck up behind Buck & Loretta's place.  Although it was o.k. it wasn't good enough for me.  I worked with Dave (the owner) of Backdrop Junction to customize his MTN044 and MTN045 wooded hill scenes for me and he did a great job.  He resized the scenes smaller to still fit in the 18ft long panels.
After I cut off the unprinted portion above the hills I taped the MTN044 scenes to the wall.  The backdrop is cut into (4) 4-1/2 foot sections per my request to allow for easier handing when applying the self-adhesive sections.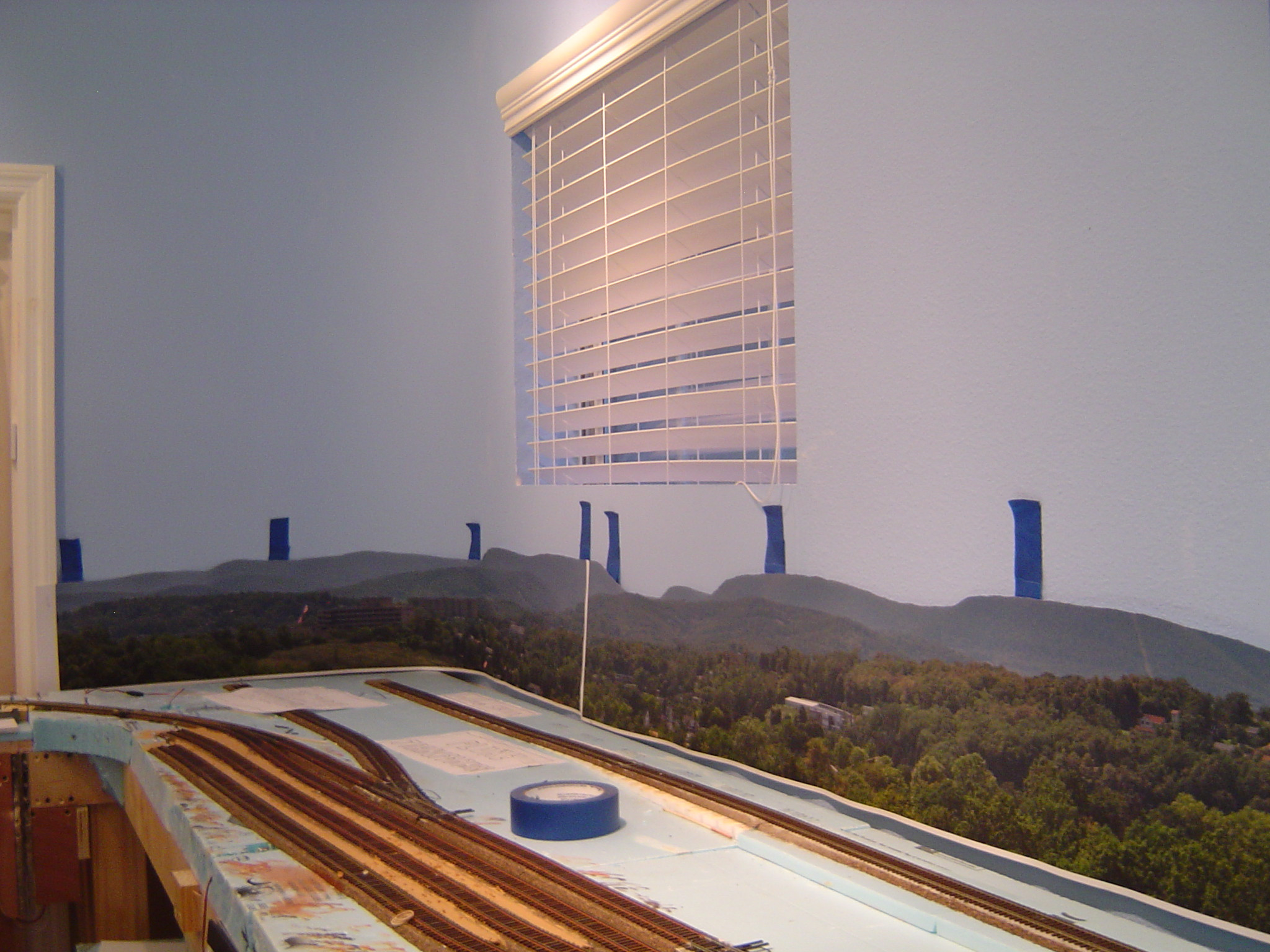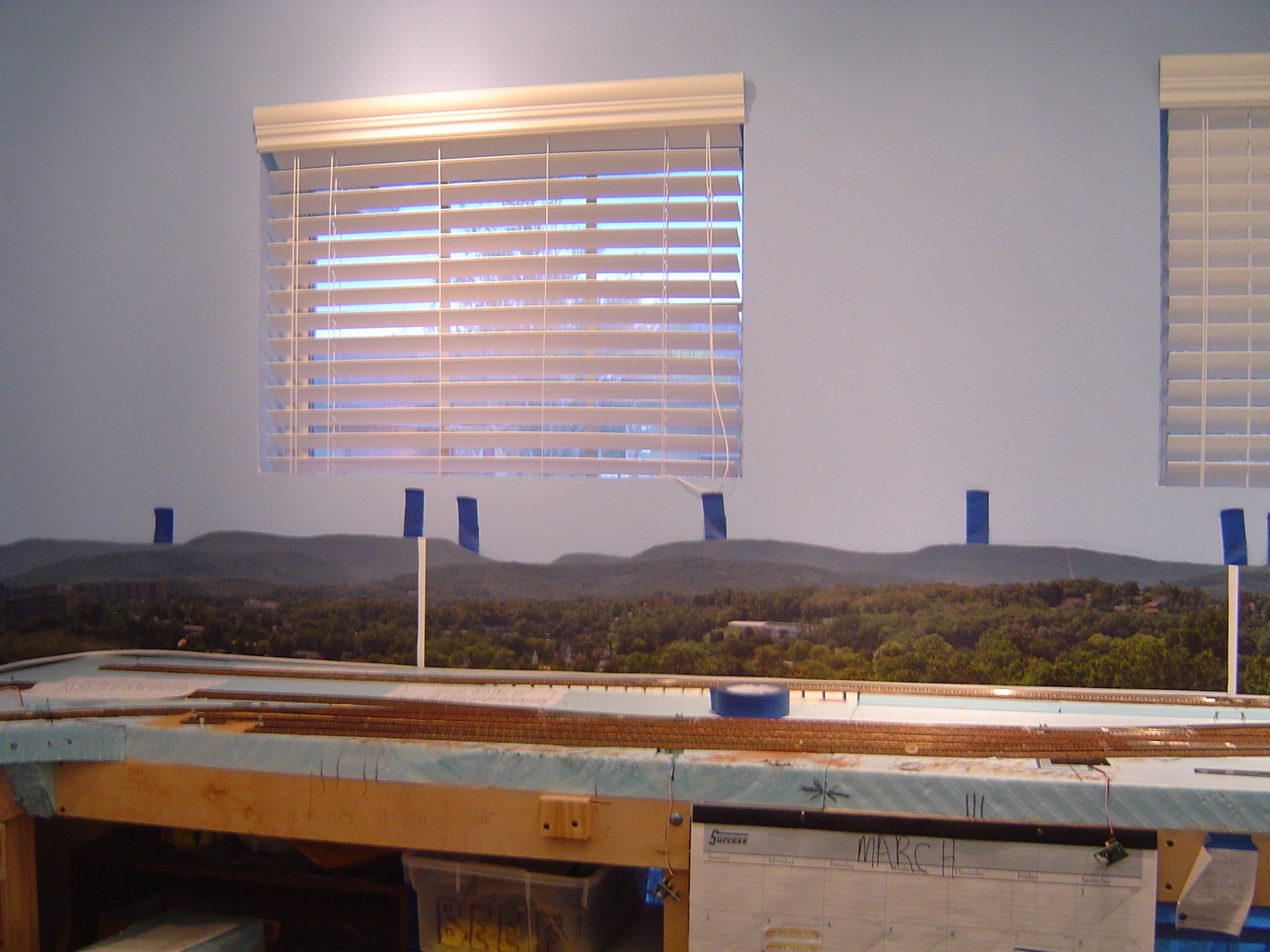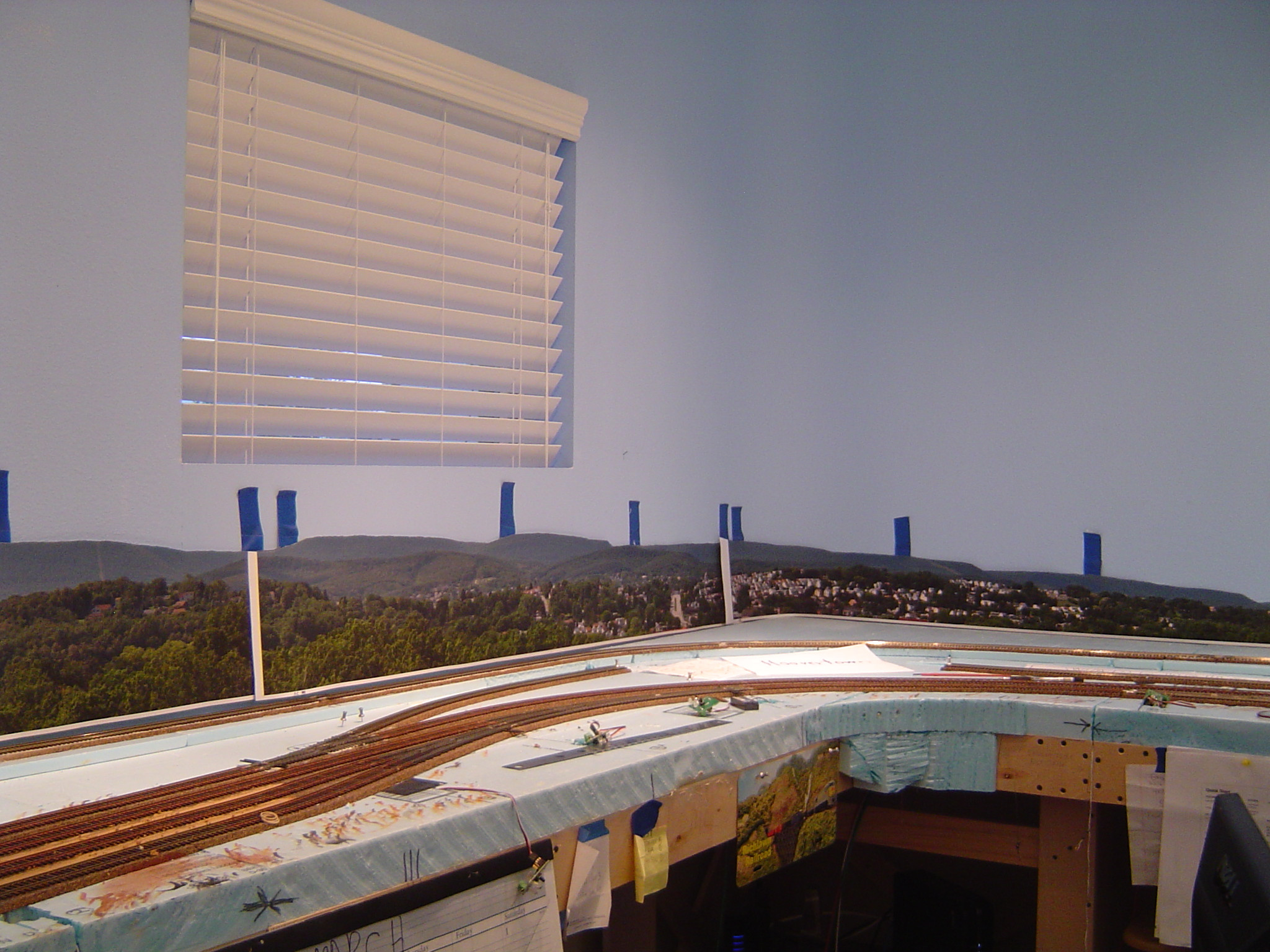 Next I used one of my wife's white pencils from her craft room to mark the outline of the sections slightly below the top of the hills.  It is a very faint line that I will use when I airbursh the horizon haze and clouds.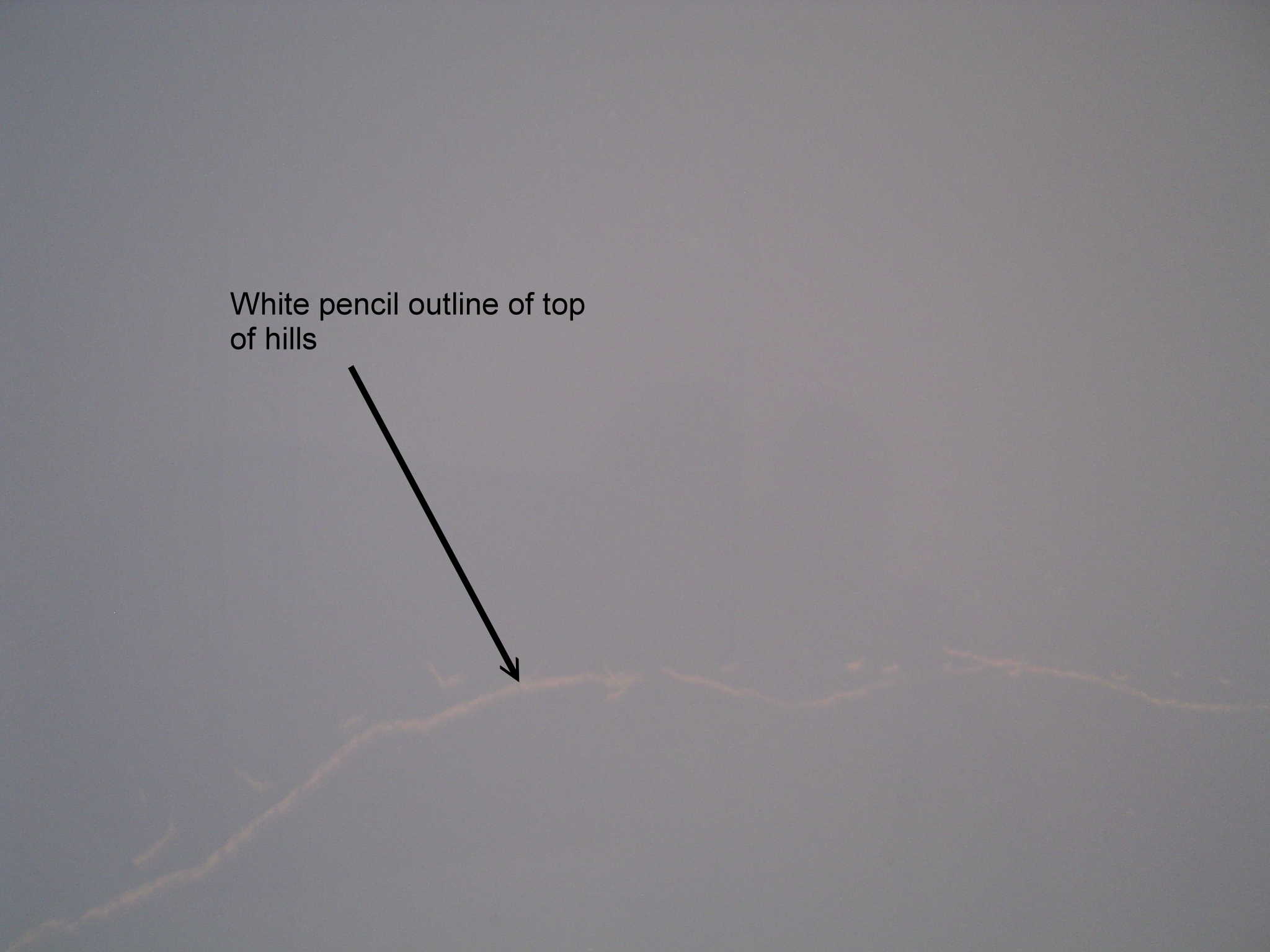 Using my airbursh and opaque white paint I painted the "haze" at the horizon along with some clouds.  This will need to be adjusted after the installation of the sections.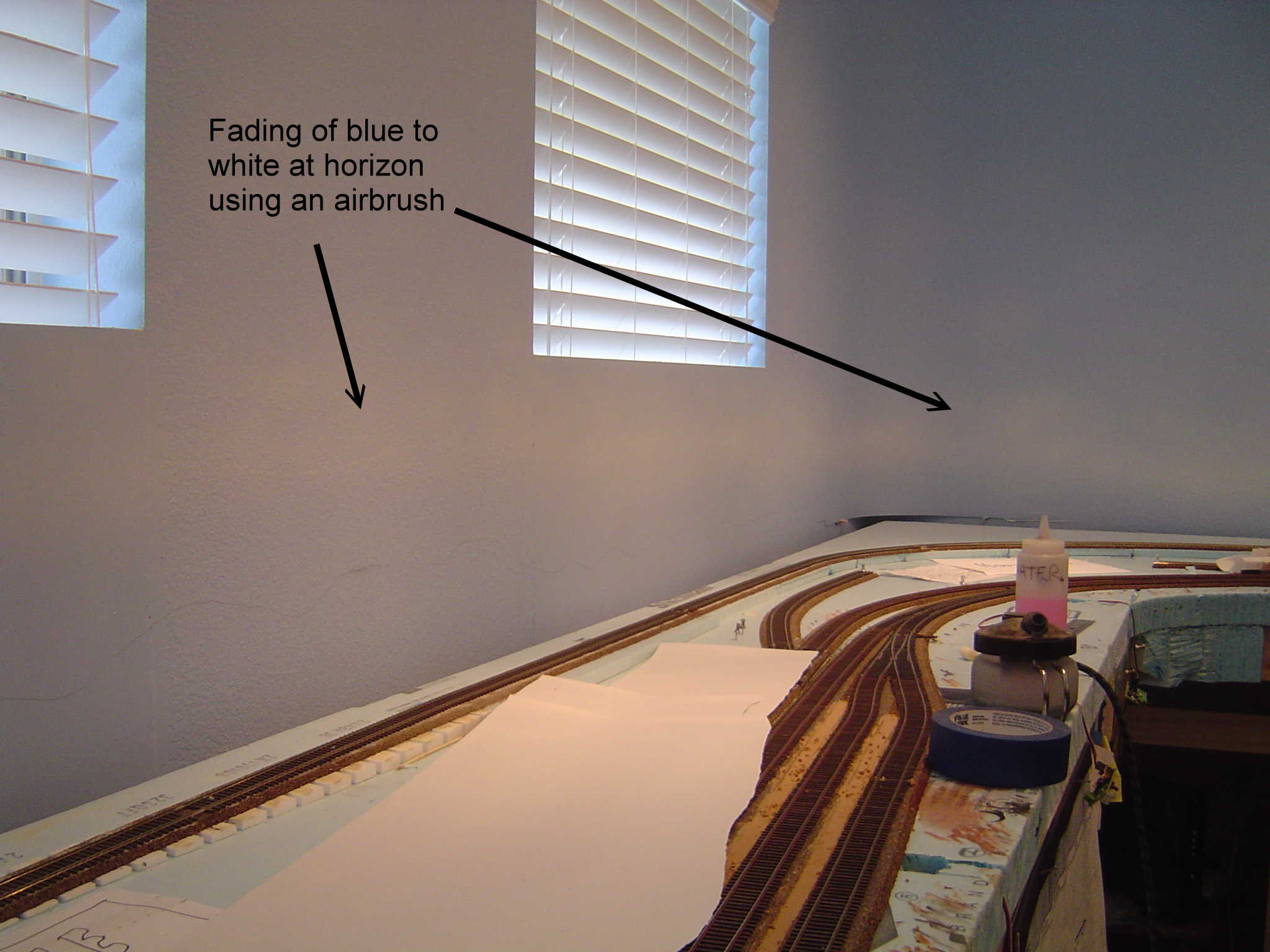 Now the installation process begins.  I followed the installation video instructions from Backdrop Junction's website.  First I peeled back about an 8″ long section of the protective paper to reveal the adhesive then I stuck it to the wall making sure the bottom of the section was parallel with the layout.  I then continued to pull away the backing and apply pressure to the backdrop.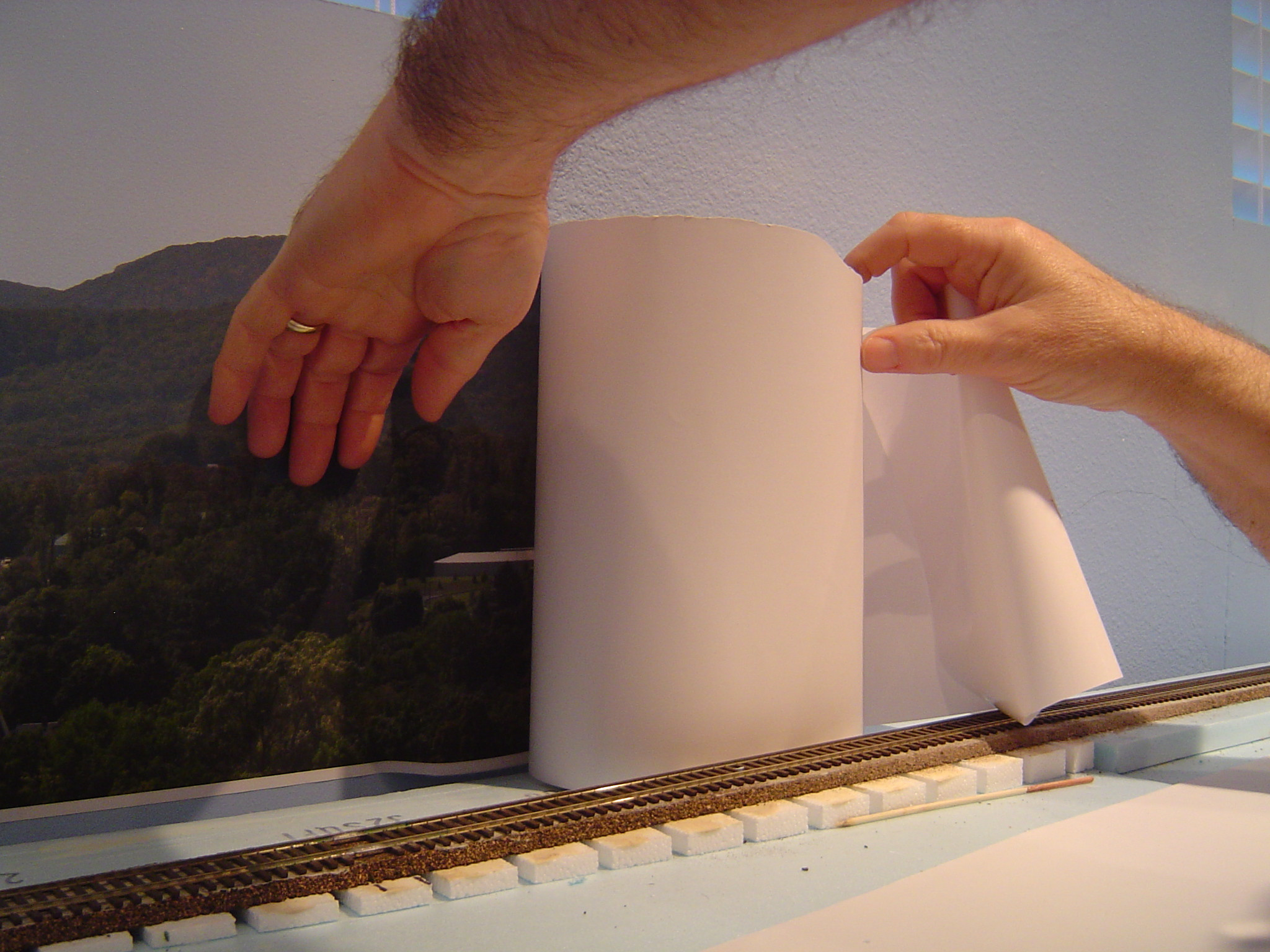 This process went well with no bubbles or wrinkles.  Next I used a paint roller with medium pressure to roll the sections to insure adhesion.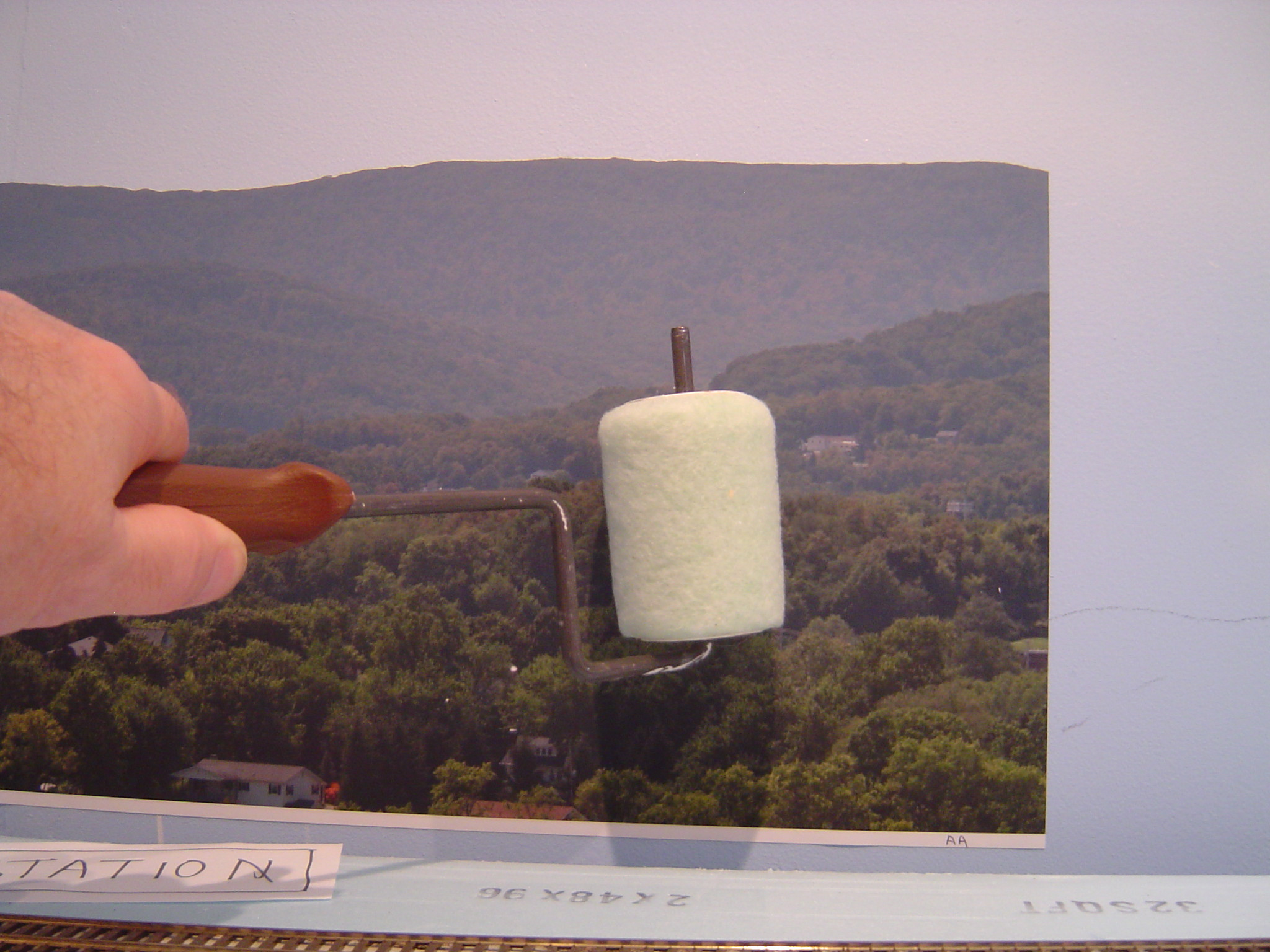 One section installed and three to go!
For the next sections I was careful to match the scenes which was easy and there is a 2″ overlap of printing.  Here's what the backdrop looks like with all of the sections installed.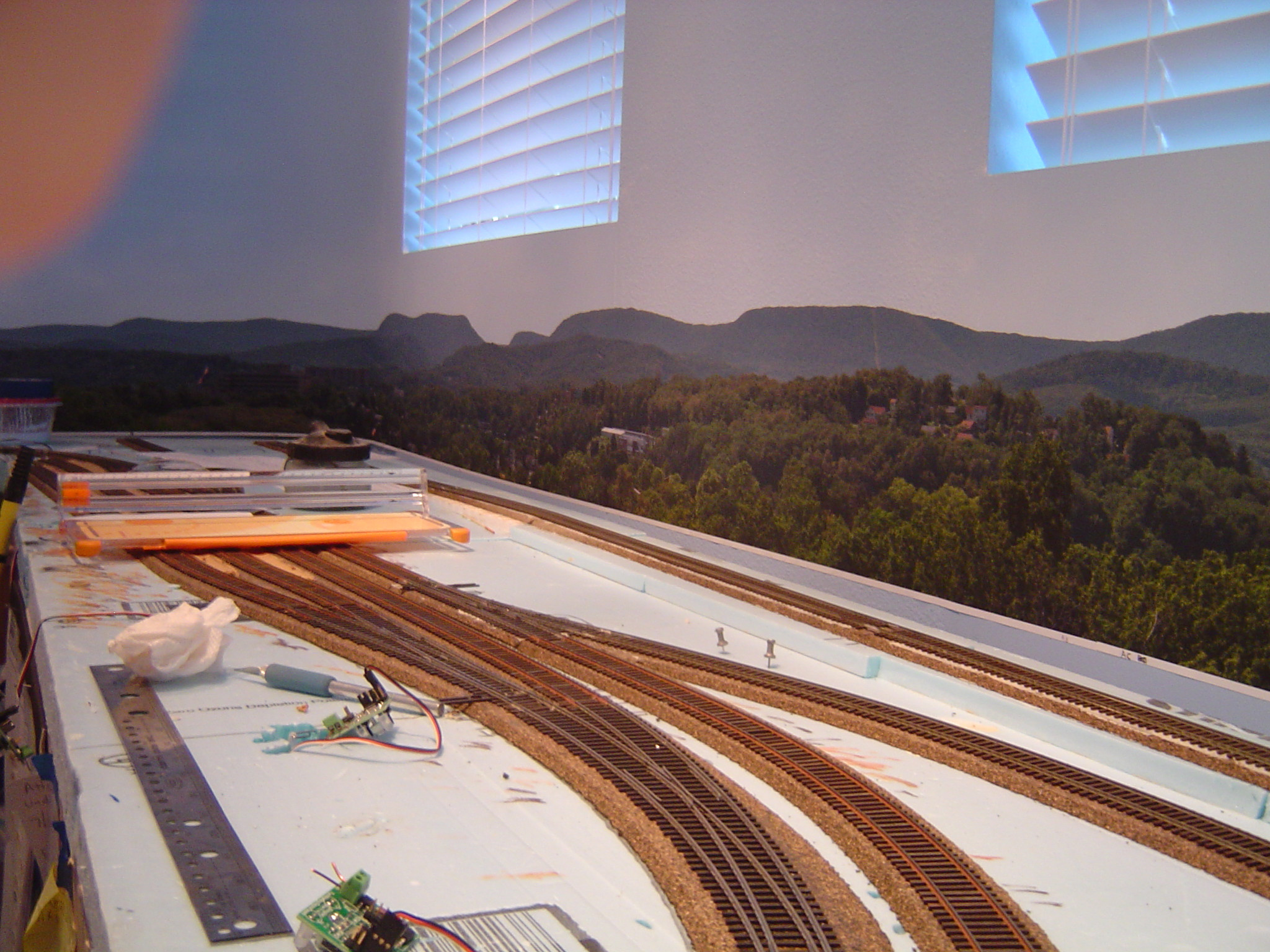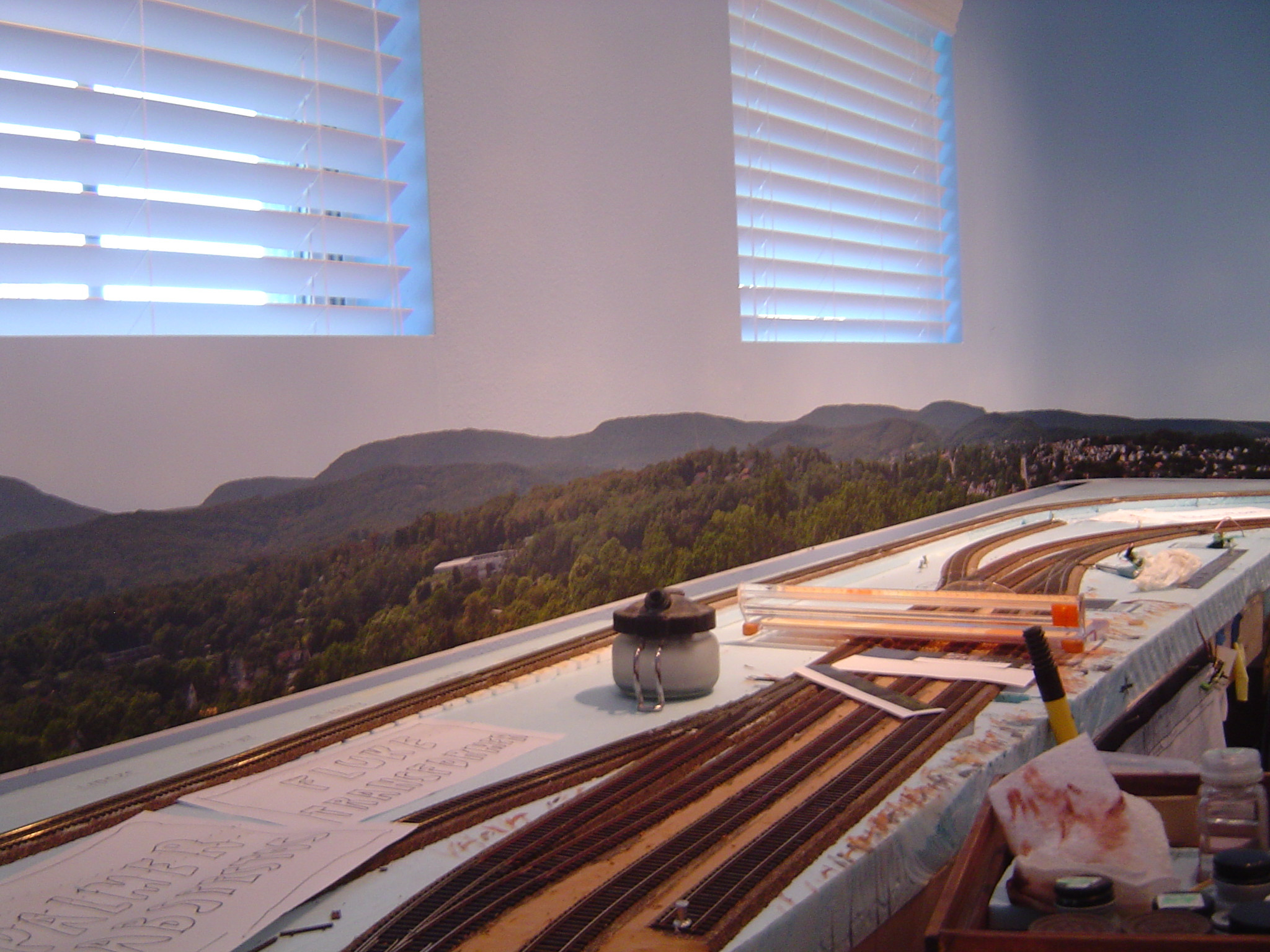 I'm very happy with my decision to use the printed backdrops from Backdrop Junction.  Next I will be installing the backdrop on the right side of the room.