Since I have such a small layout I wanted to add some visual interest by the Fluke Transformer structure so I decided to add an outdoor transformer storage are.  Here's what the project looks like to date.  The "pad" is just sitting on top at present.
This is a closeup picture of the transformers, pallets, and shelving: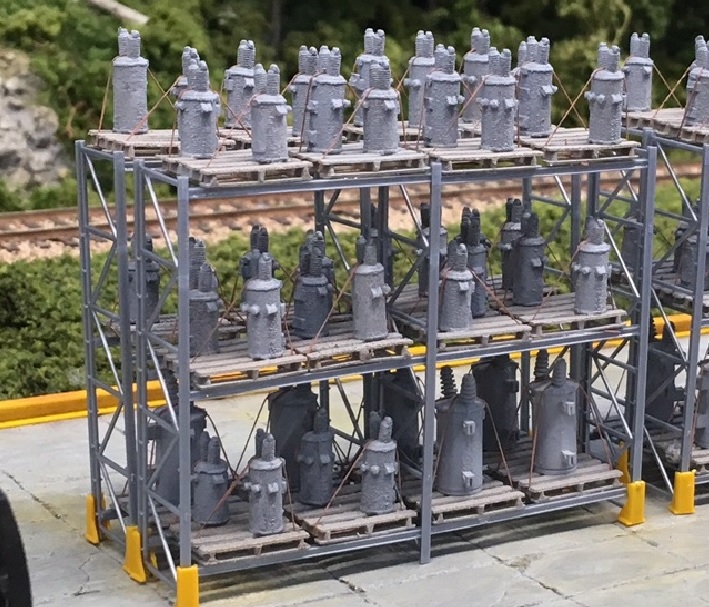 I started by assembling and painting a bunch of pallets: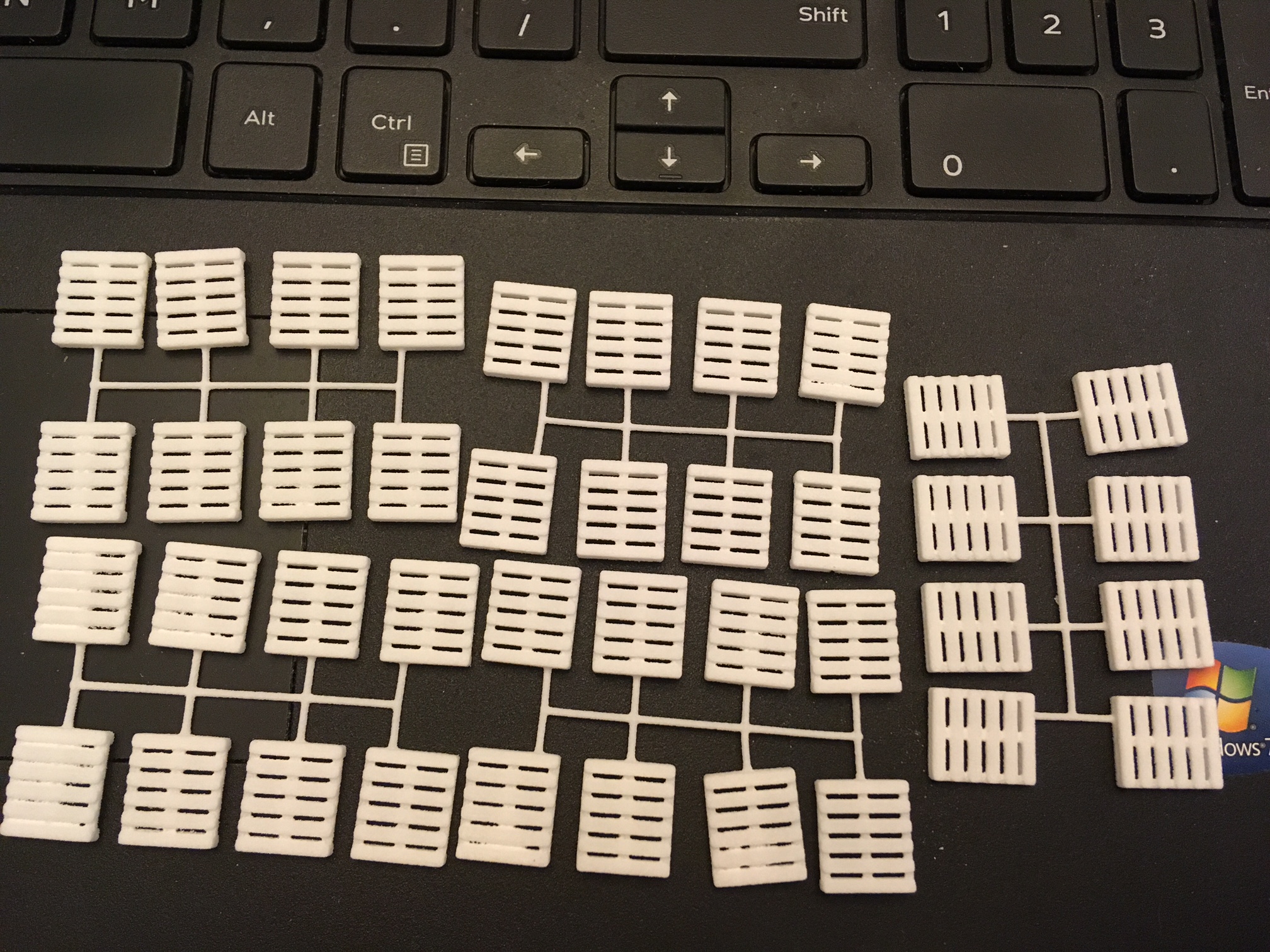 The transformers are a Shapeways item as they were MUCH cheaper than buying the cast metal items: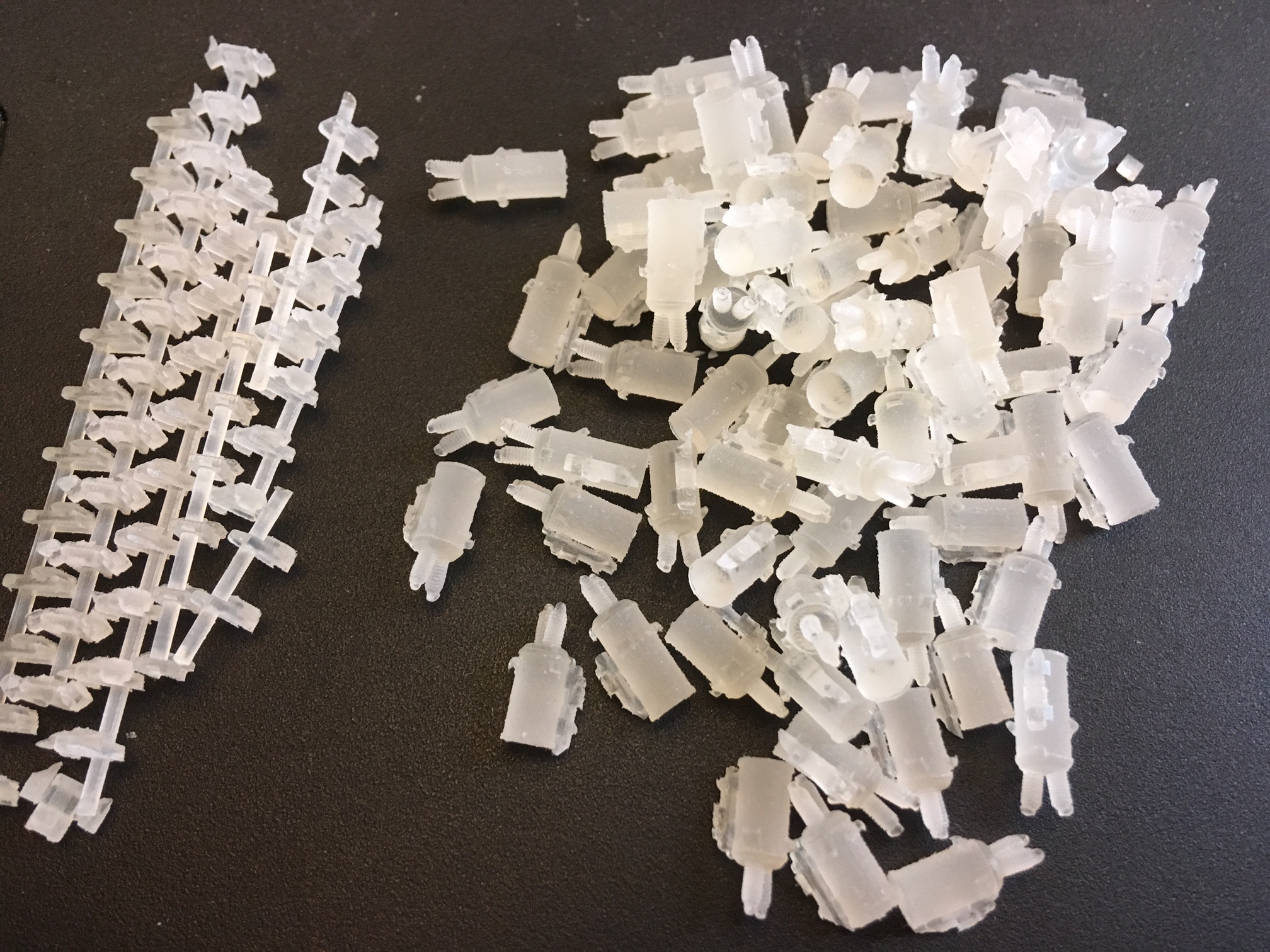 I did have to Superglue on those pesky little insulators!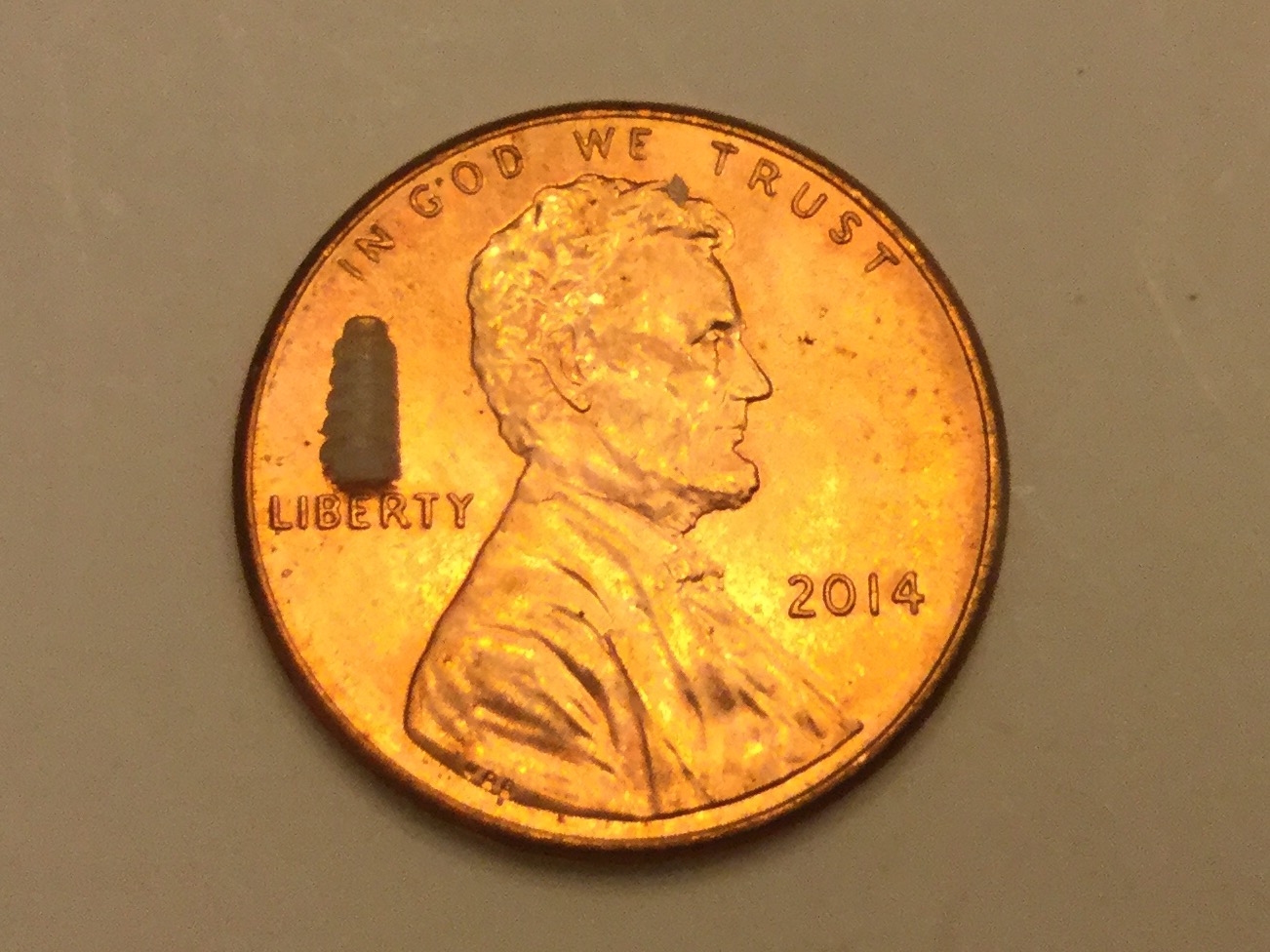 I Superglued the transformers onto the pallets, but needed something to represent the strapping to hold the transformers on the pallets.  I decided on using EZ Line elastic cord.  After trying glue it directly on the pallets I found a better way by first making tied loops and then slipping over the transformers and pallets.  Here's the rig I made to tie the loops: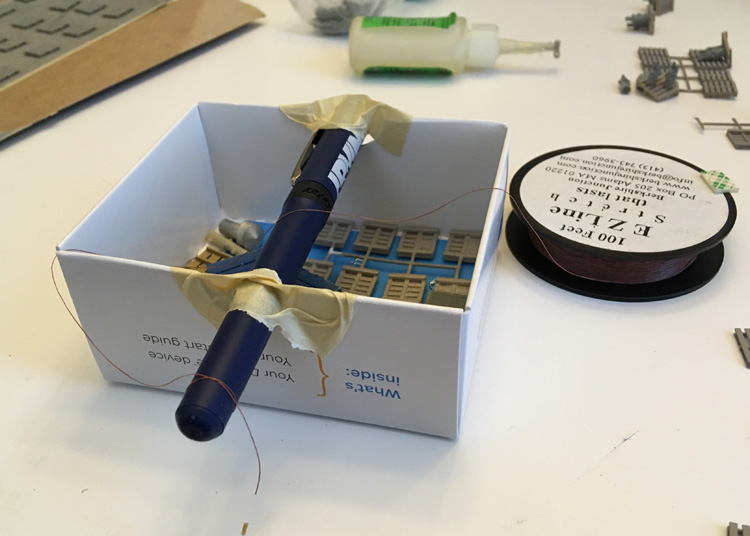 And here is a tied loop: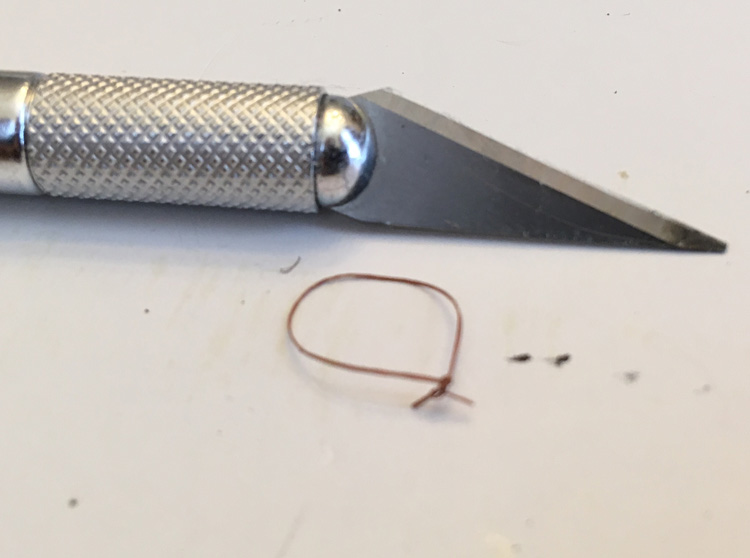 This is a completed pallet with two transformers and the "banding":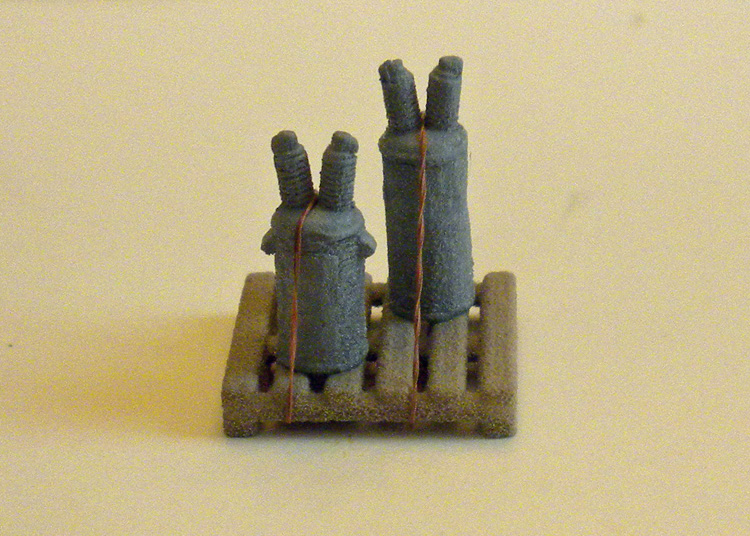 For shelving I purchase and assembled Preiser #17125 racks.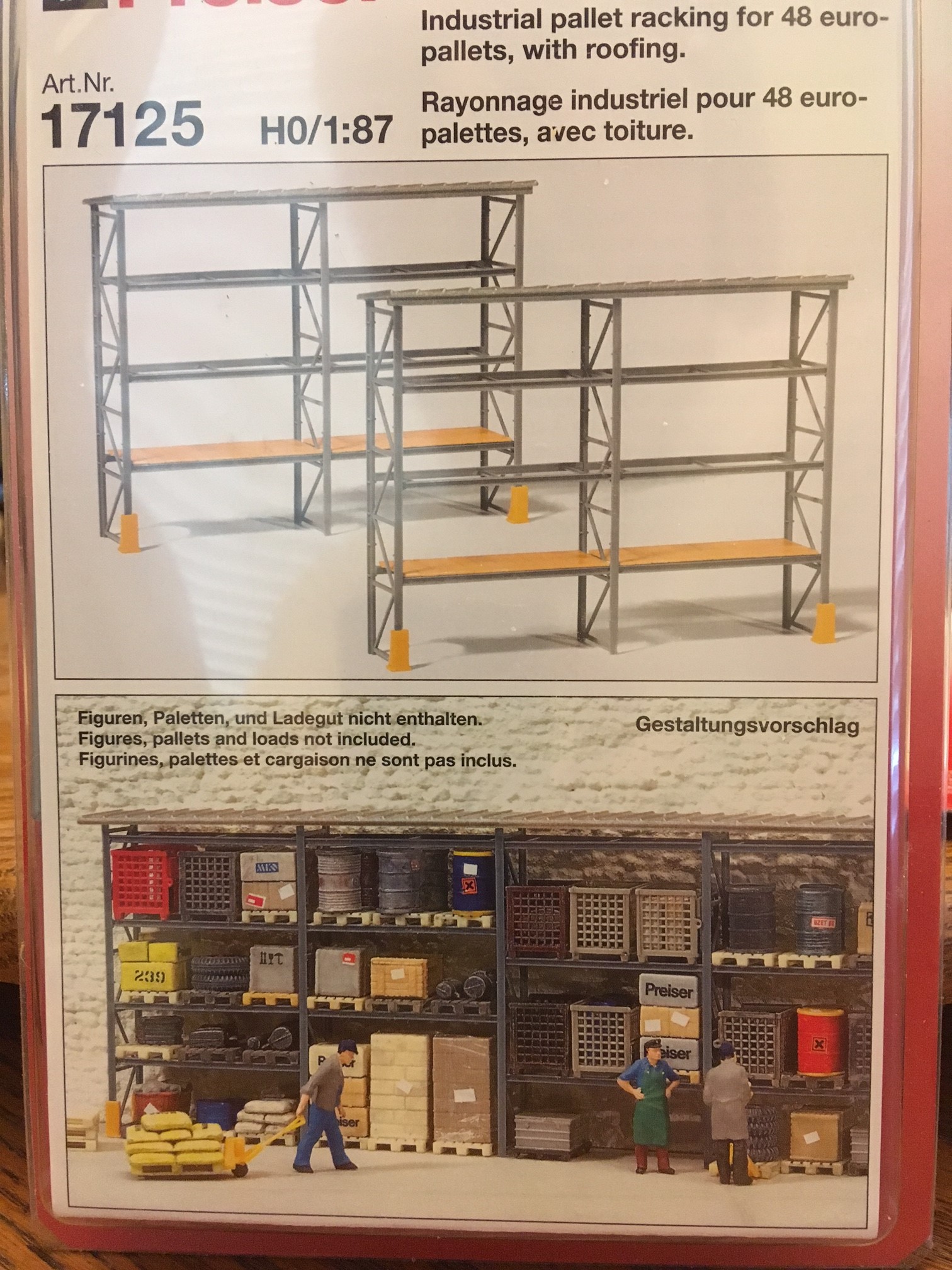 It was a little tricky to get the shelving assembled, but I got it handled: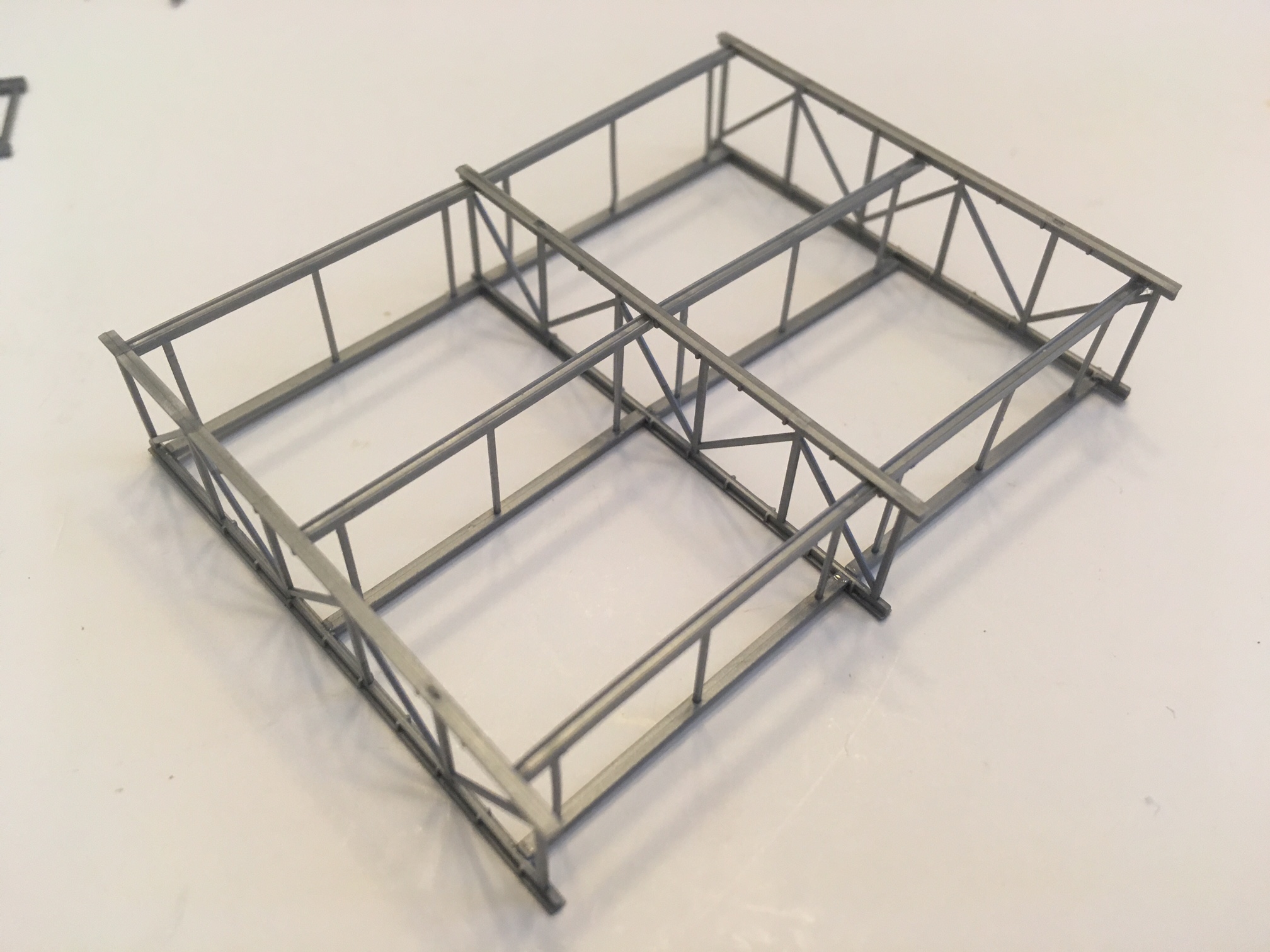 For a base I used a piece of foam board that I scored, painted and weathered.  I added some "H" beams around the outside edge.  I used two different sized of transformers putting the bigger transformers on the bottom shelves.  I'll later add some junk on the pad and add other details.