PLEASE NOTE:  This is historical information as the railroad has been torn down and no longer exists.
Hoovertown is a fictional town that represents a combination of many memories of towns throughout the USA. Most of the buildings are named after family and friends.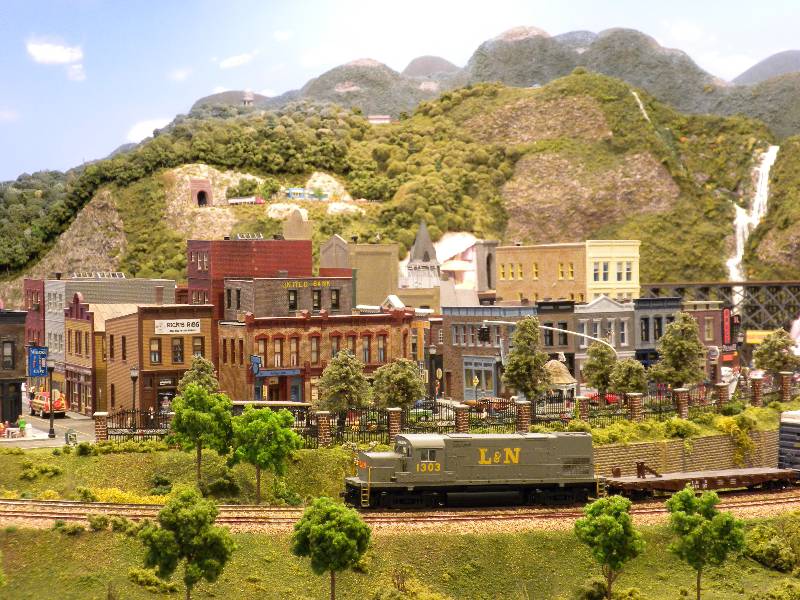 This is a view as you come into the train room showing most of the buildings along main street.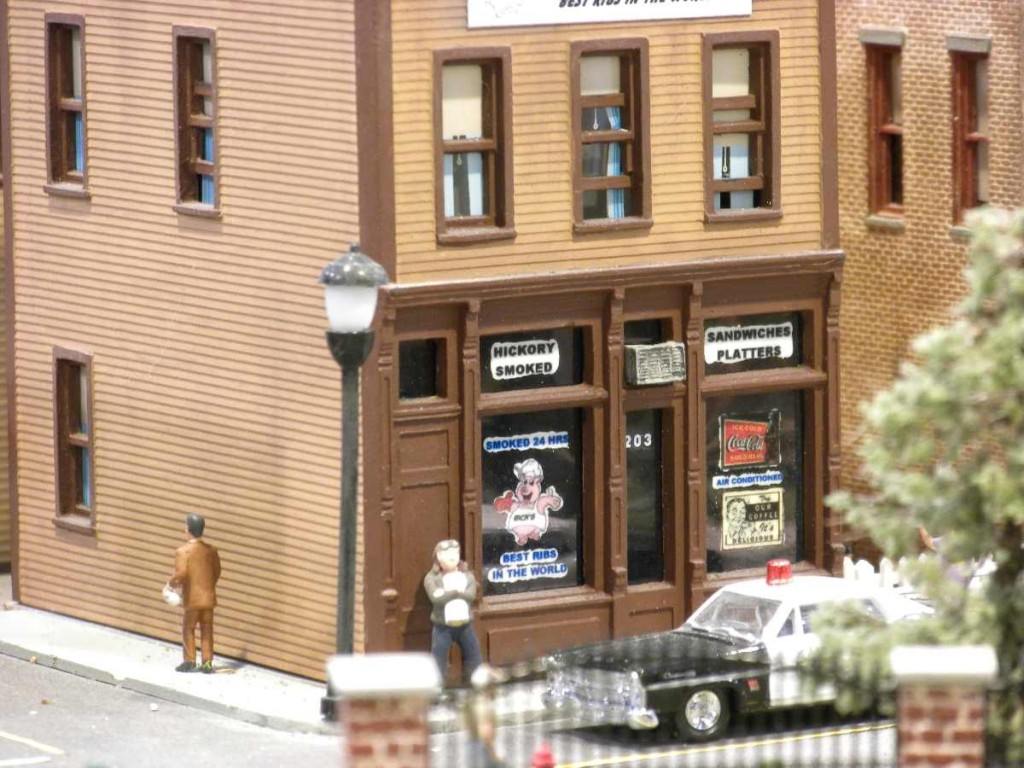 Rick's Ribs is along main street and a favorite of the locals claiming "The Best Ribs in the World".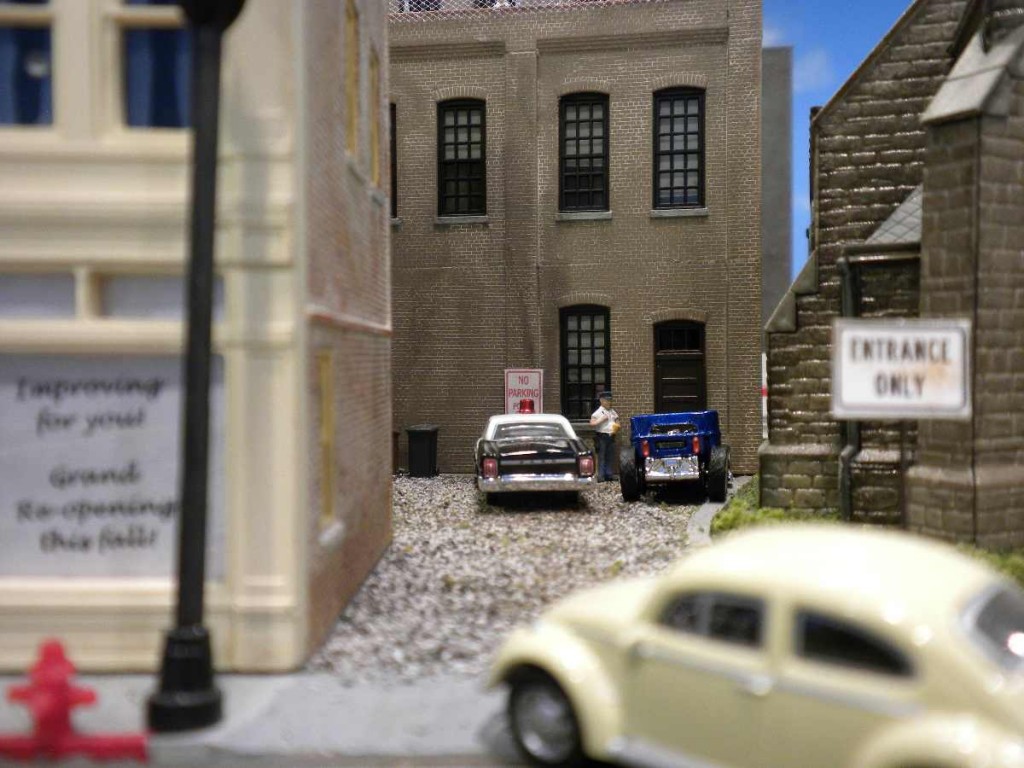 The guy driving the T-bucket is getting a ticket for ignoring the "Police Parking Only" sign.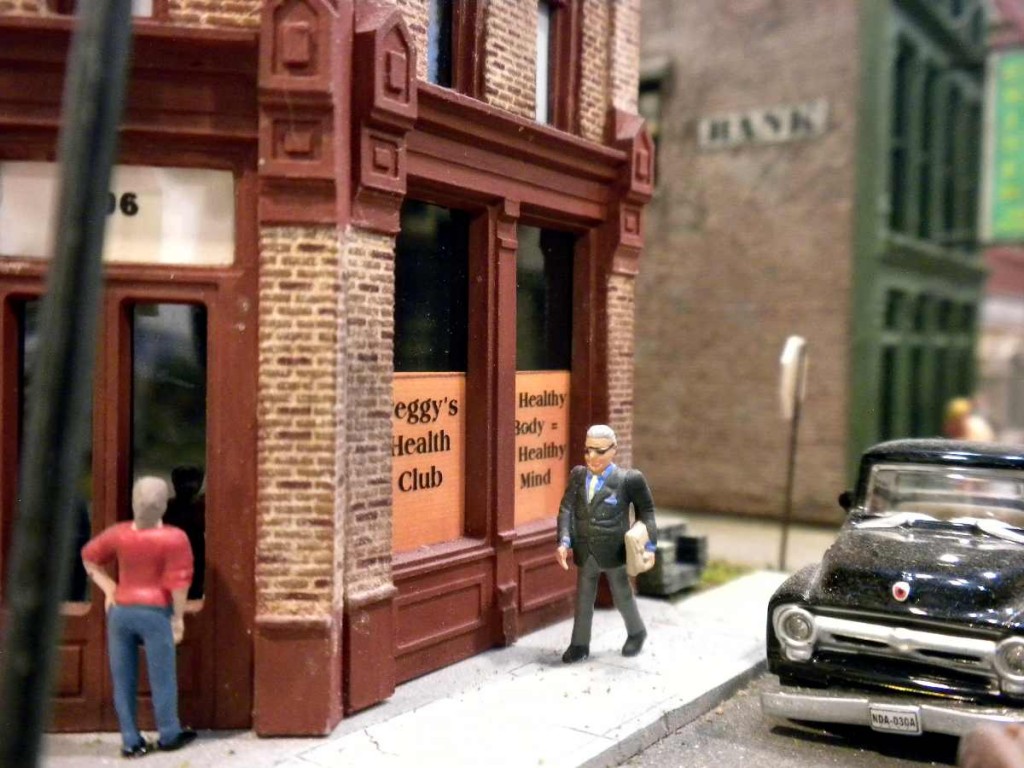 A businessman is walking past Peggy's Health Club on Main street.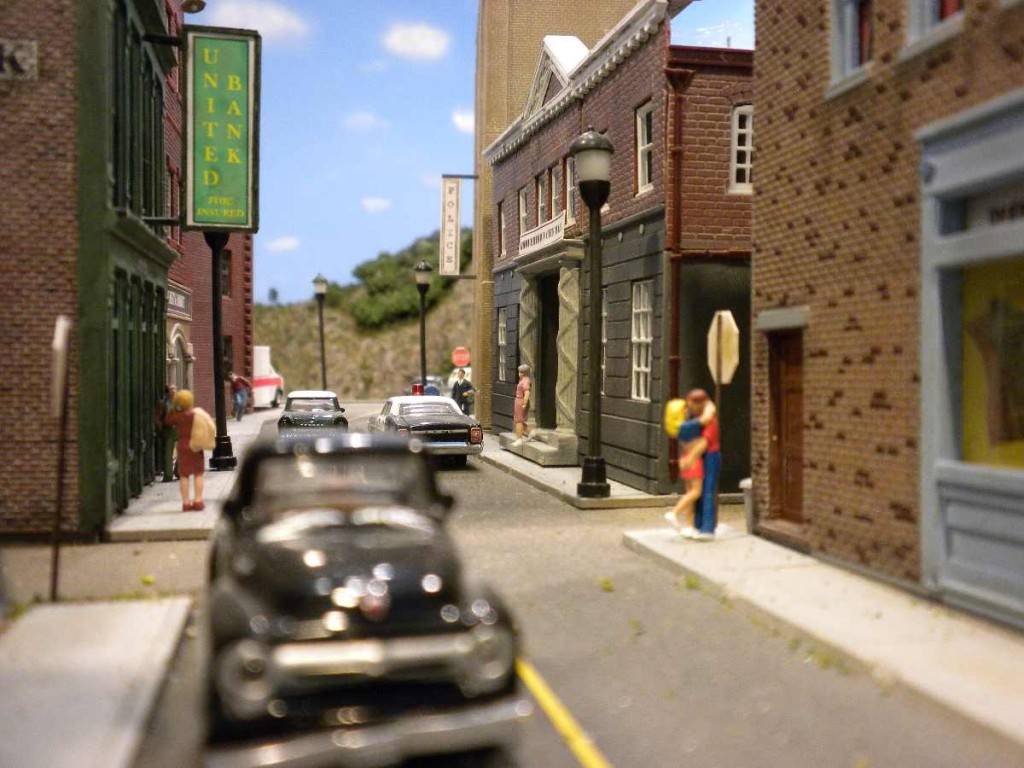 These two need to get a room!
Midge's Corner Cafe is always a busy place, but it looks like the kitchen is running a little behind as nobody has any food!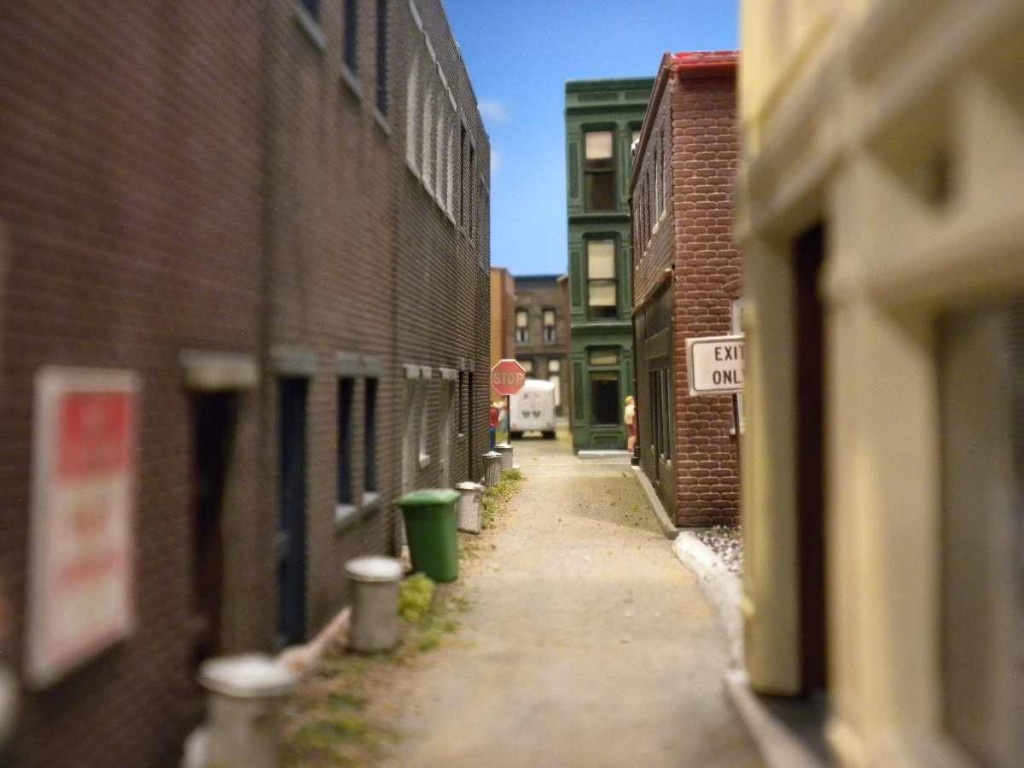 This alley runs parallel to and behind Main street.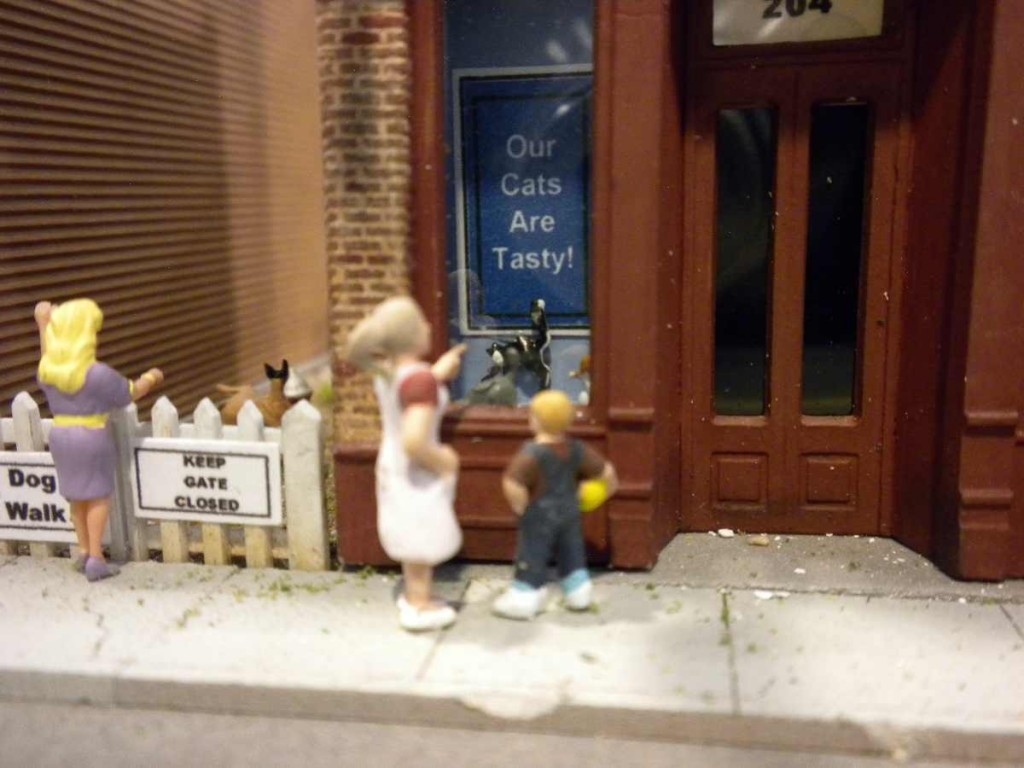 Ashley's Pets is always a cool place to browse in and have everything from fish to birds!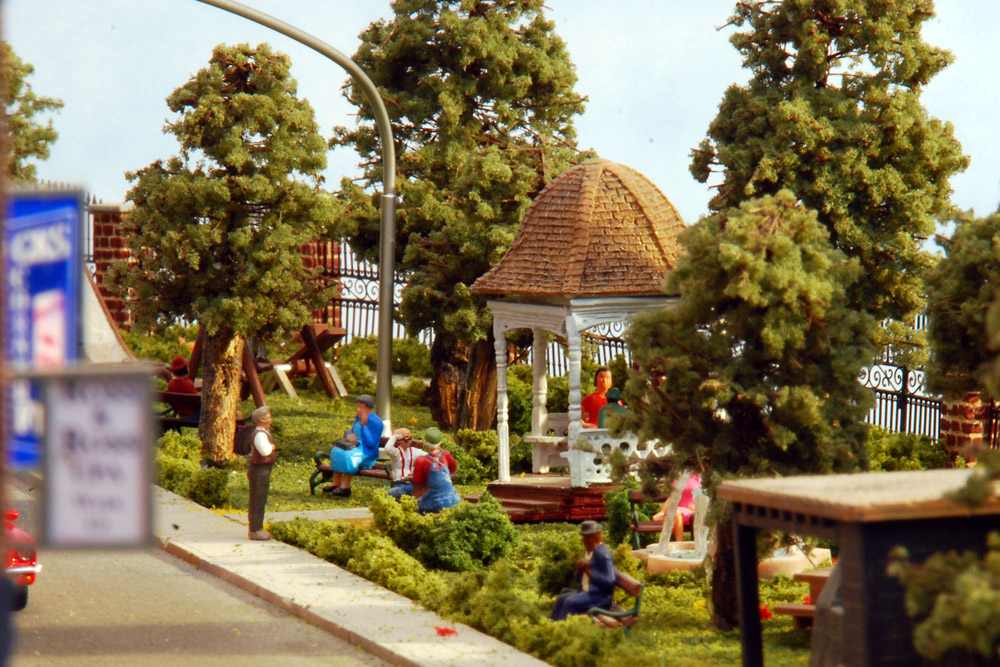 The park along Main street is a great place to take a walk, enjoy the fountain, or let the kids play.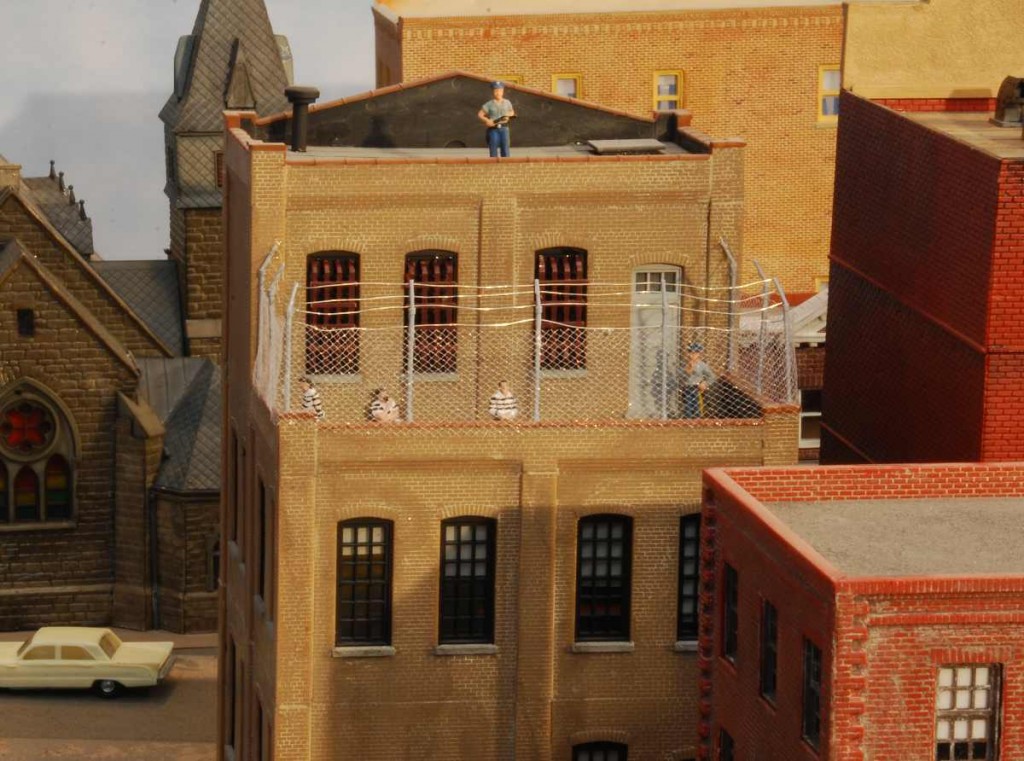 It's exercise time at the Hoovertown jail with two guards looking on as the jailbirds get a little air.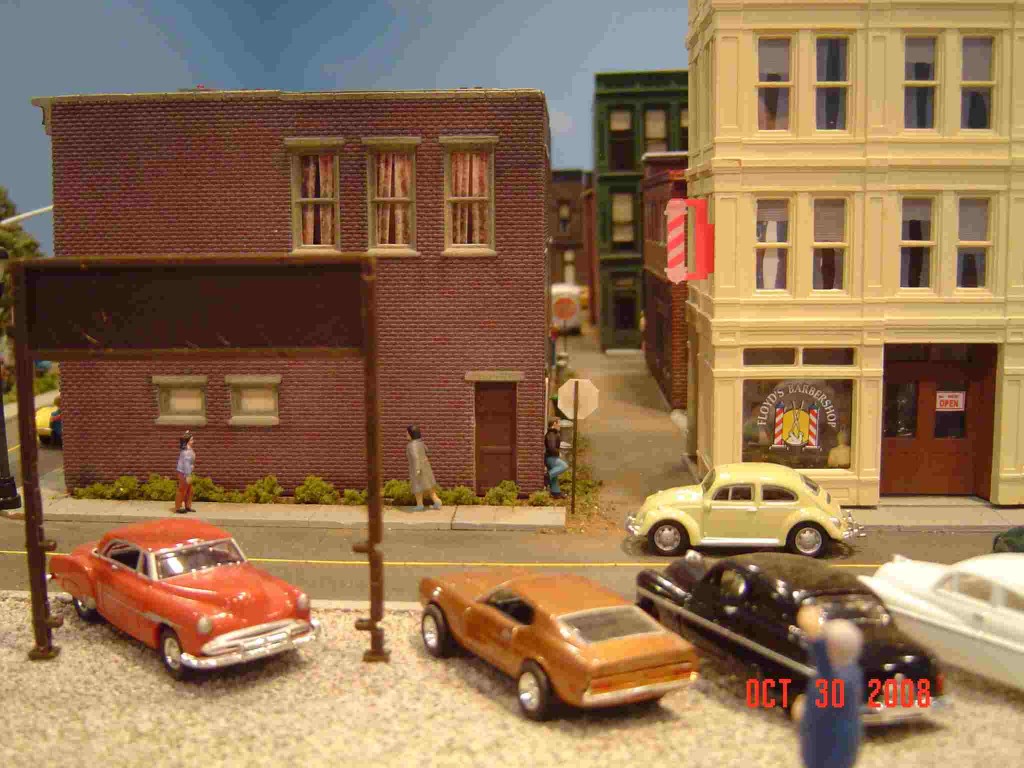 Krazy Kurtz's Used Cars give the best deals in town (according to them).  But then, they are the only used car dealer in town!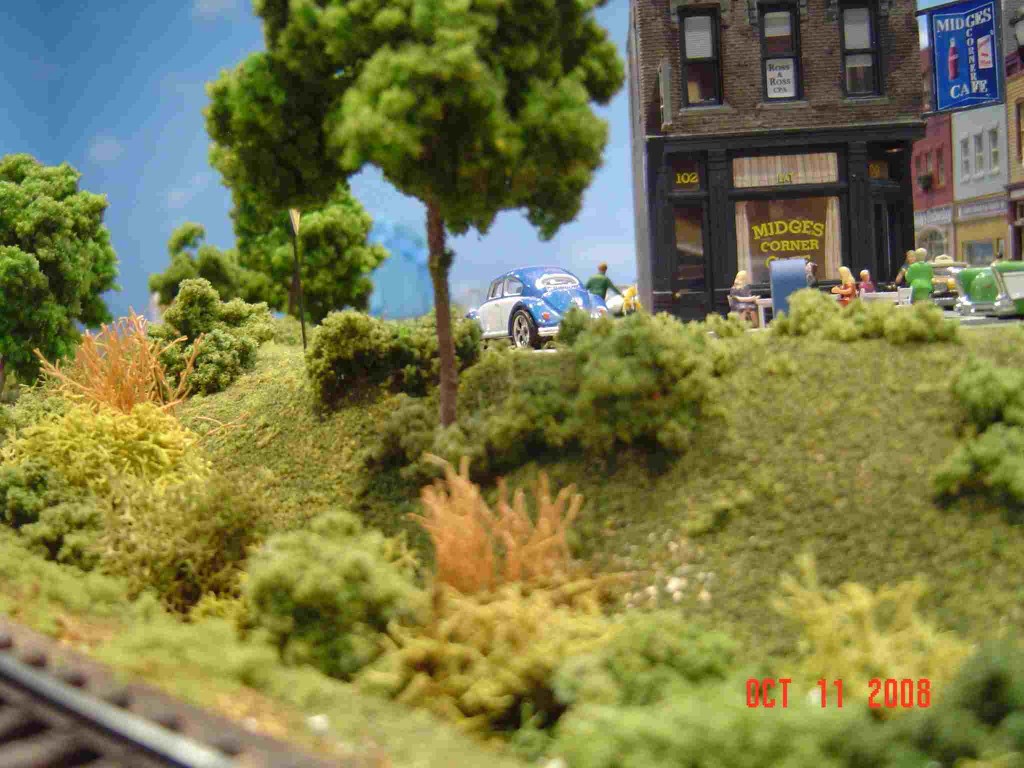 Another view of Midge's Corner Cafe.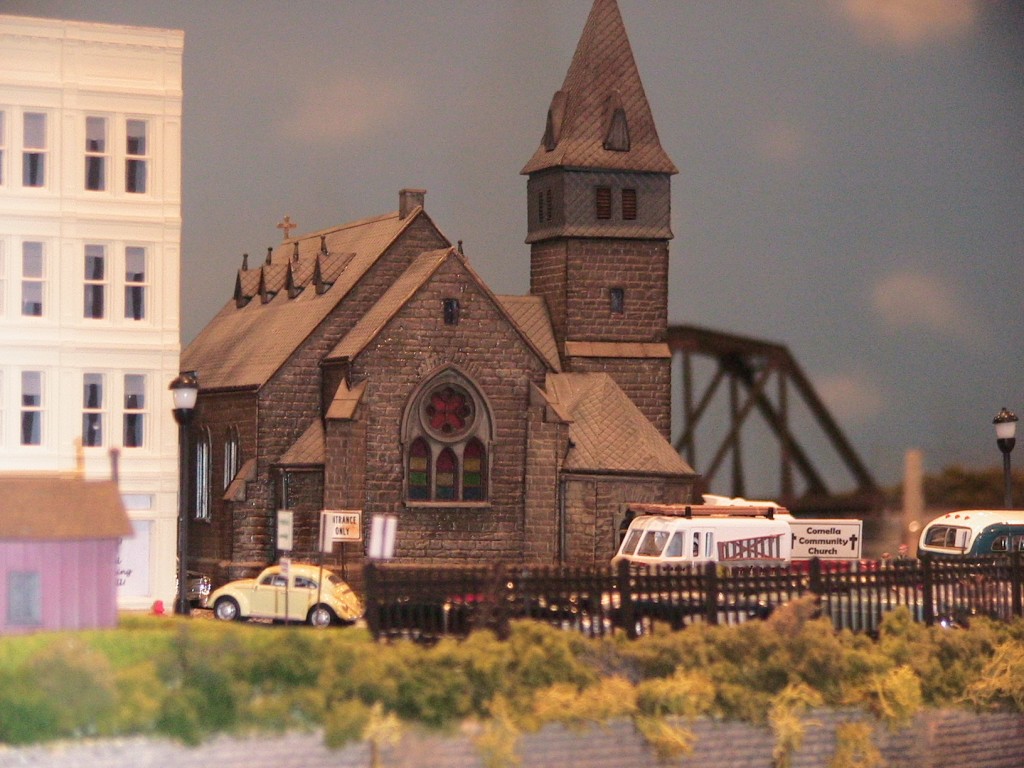 Comella Community Church is one of the oldest buildings in town.
A local farmer sells some fresh produce behind Midge's Corner Cafe.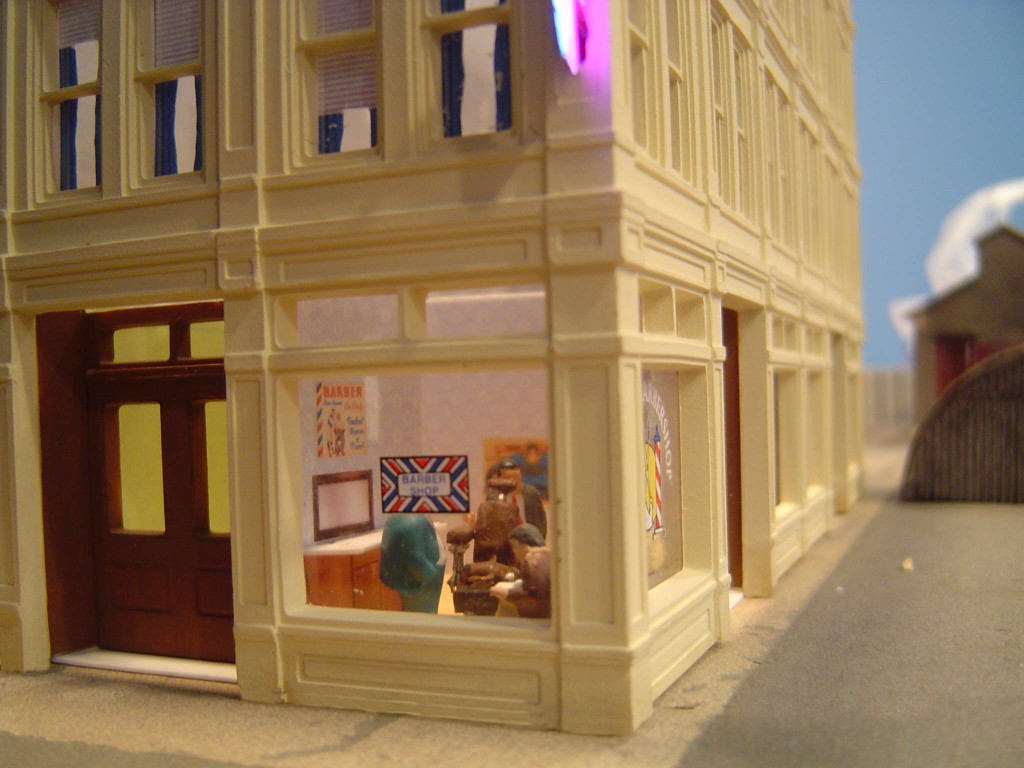 There are two barber shops in town, and this one in the hotel is a favorite place for a cut or some conversation.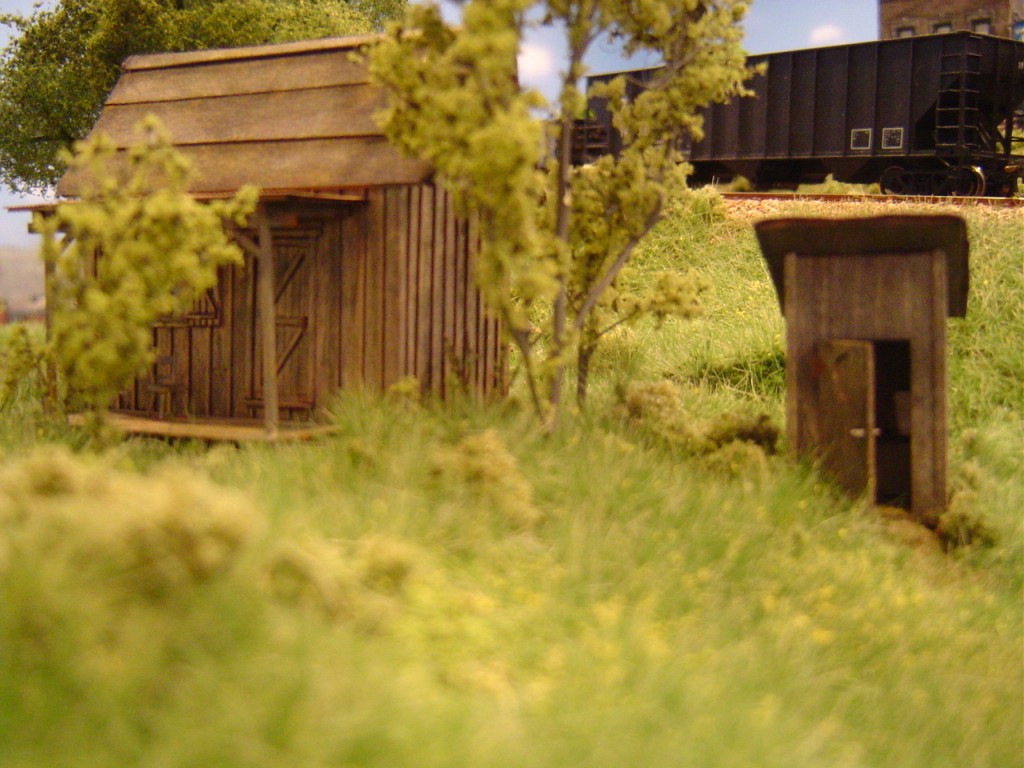 This shack and outhouse are "on the wrong side of the tracks" from Hoovertown.