PLEASE NOTE:  This is historical information as the railroad has been torn down and no longer exists.
Matthews Freight Yard (named after St Matthews, Ky) is where the switching work is done.  The area is 13 ft long by 2-1/2 ft wide with 9 sidings including a caboose track and a tank car track.  Here are a few pictures of the area: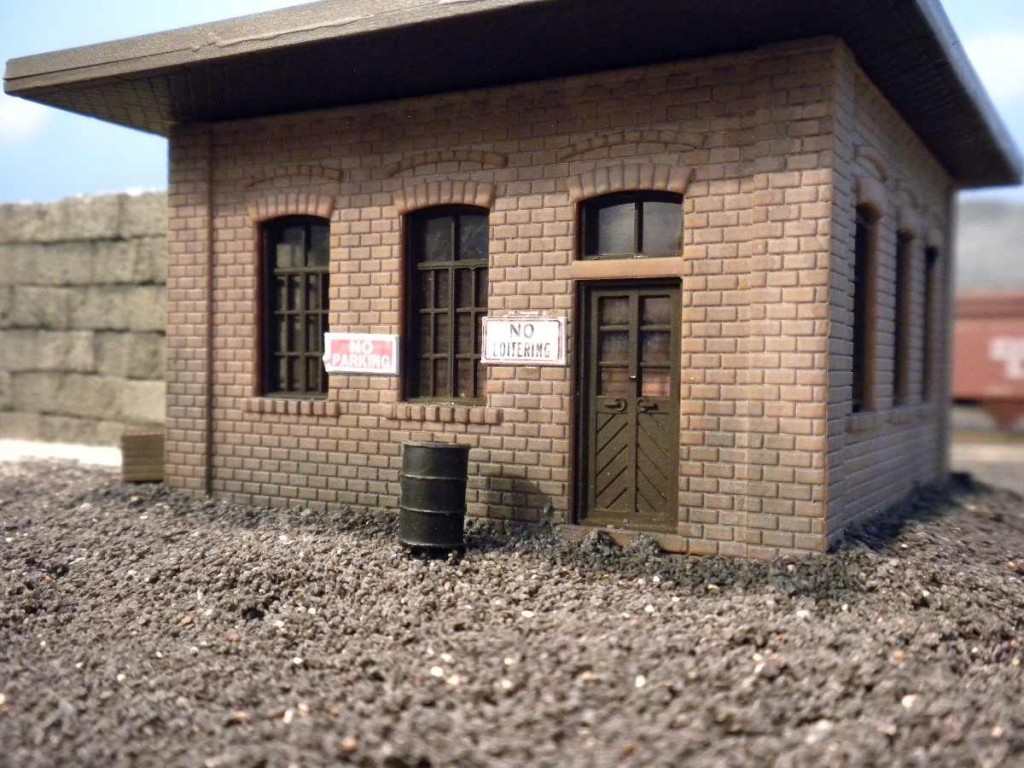 The sand drying house is a kitbash of a welding shop.  The sand bunker is made of individual foam blocks.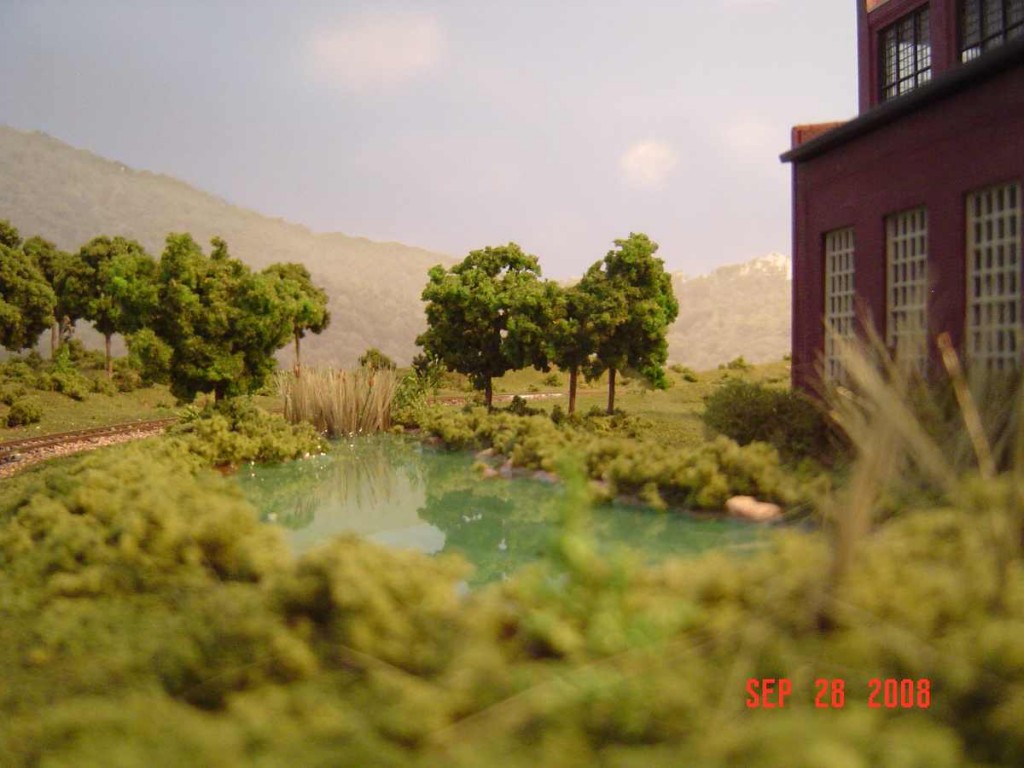 This Potter's Pond behind the roundhouse a features hand made cat tails.  It is named after a dear friend model railroader that passed away.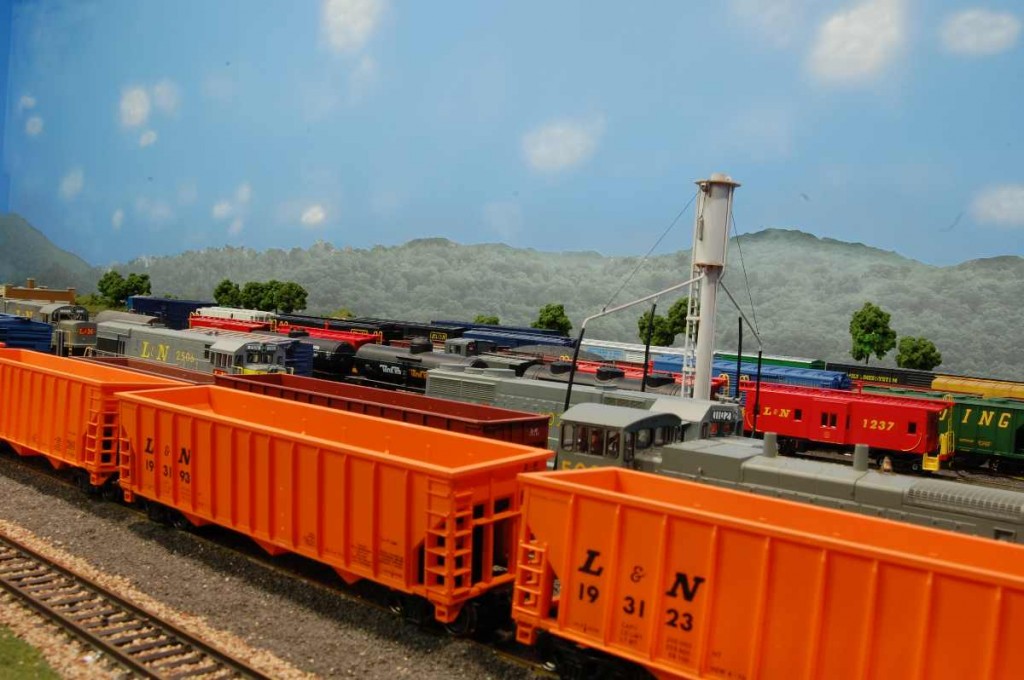 Here's a view of the sand tower.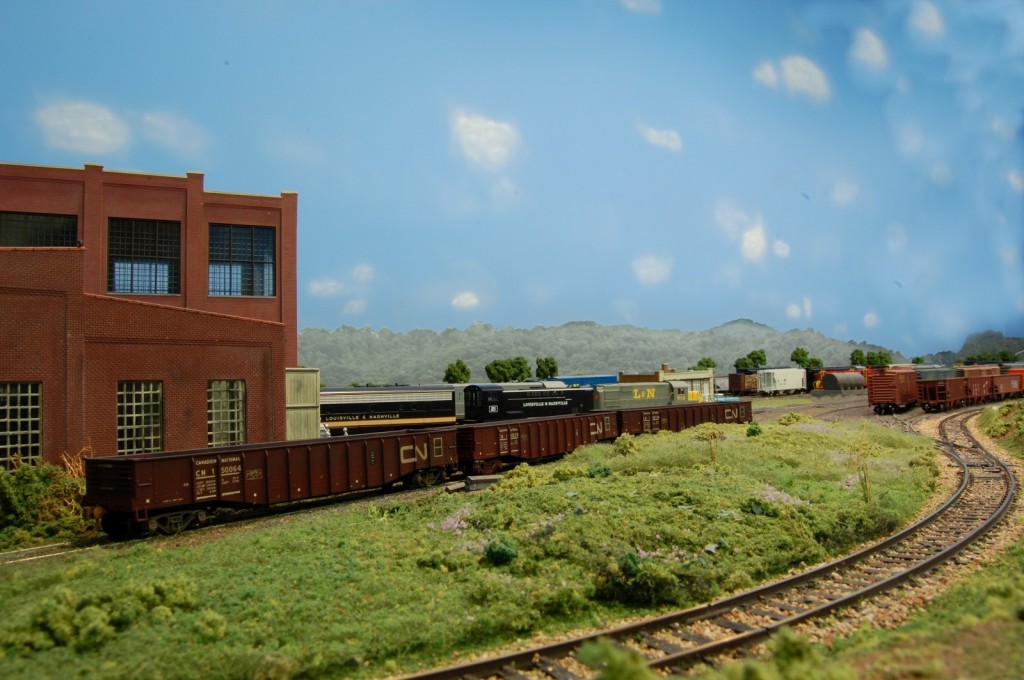 This picture was taken by my friend Bob W. with some of his CN gons on a siding.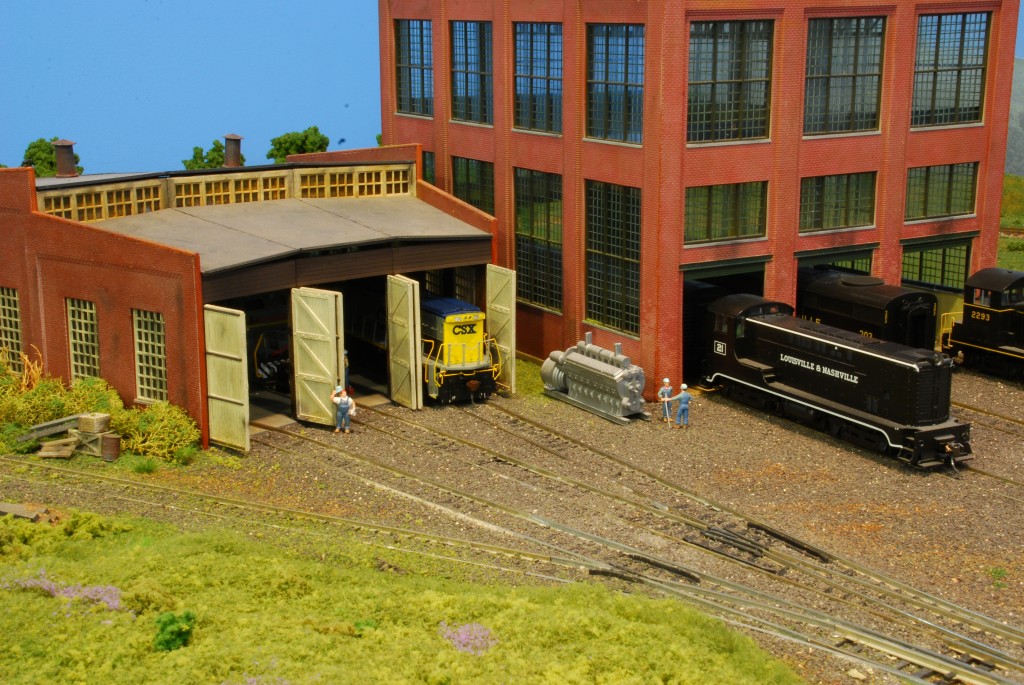 Here's a view looking into the roundhouse and back shop.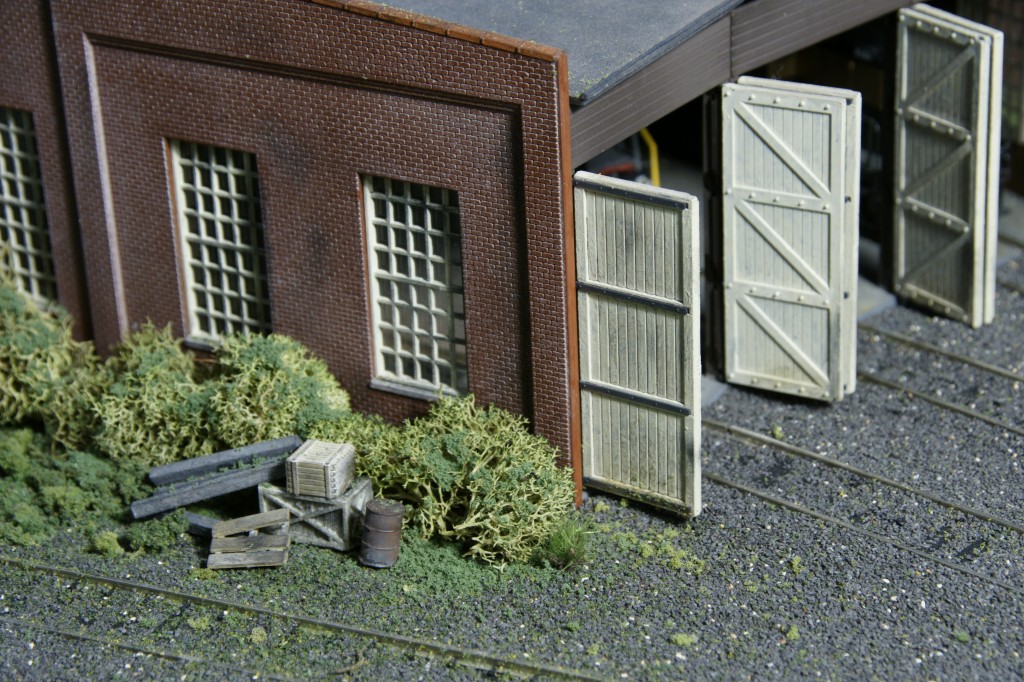 Another view of the roundhouse.