I've been dreading coving the corners on my layout but really think that the curved corners look much better to both the eye and camera.  In the past I've used Masonite (hardboard) to cove the corners on my previous layout but it is a little difficult to work with when doing tight radius such as I'm doing on my new railroad.
And then I read Charlie Comstock's article "Bending the Sky" in the May 2013 edition of Model Railroad Hobbyist Magazine and I was intrigued!  I acquired the styrene (I am using .060″ where Charlie use .040″) and emailed Charlie with a few questions which he promptly answered (thanks, Charlie!).  Today I started the process after much stalling.  For some reason I was a little scared of doing this as I've never done it before.  The Boss (my wife) told me to "man up" and get busy.
I had originally planned on coving the corners from the top of the layout to the ceiling but started doubting myself thinking that the long skinny pieces of styrene would be cumbersome to handle.  I thought about only coving up to the "backdrop level" but I don't even know what that is yet!  If I only coved part way up I think that it wouldn't look as nice and I'd have to "cap" off the tops of the curves – another step.  So back to my ordinal plan of coving from benchwork top to the ceiling.
The picture below shows the first piece of styrene in place held by push pins.  I've decided that it would be much easier to paint the corner pieces before installation so I'll go ahead and take this piece down, cut the others, and paint the batch.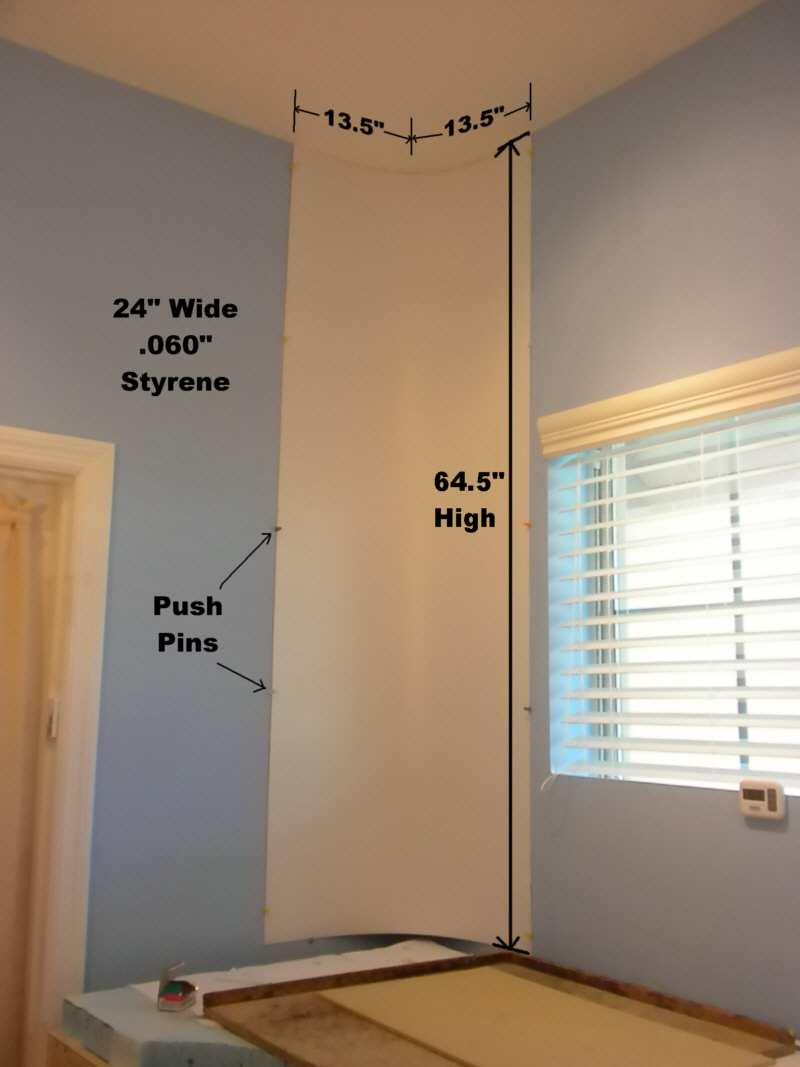 Here's a closeup view of the staple detail at the styrene edge: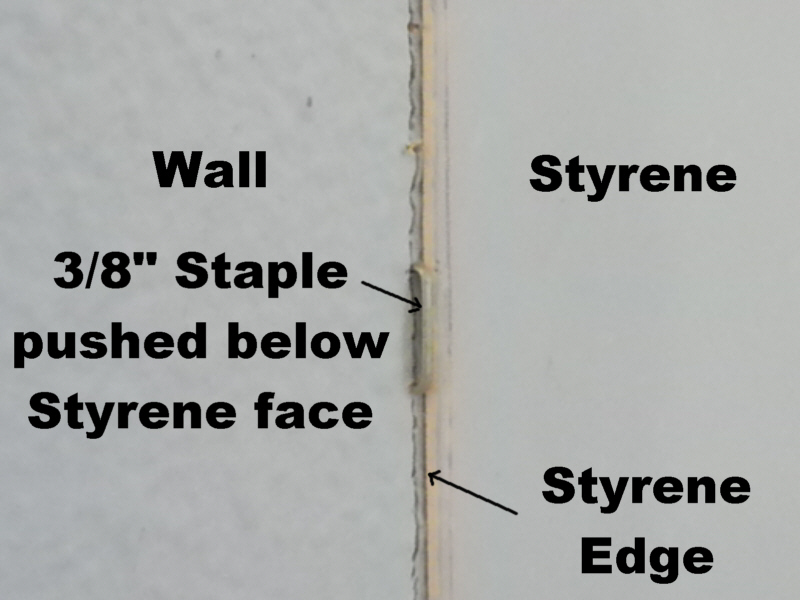 Here's the finished corner after mudding and painting: