With the left side vehicle tunnel rework completed it was time work rework the right side.  Here is the way the area looked before starting: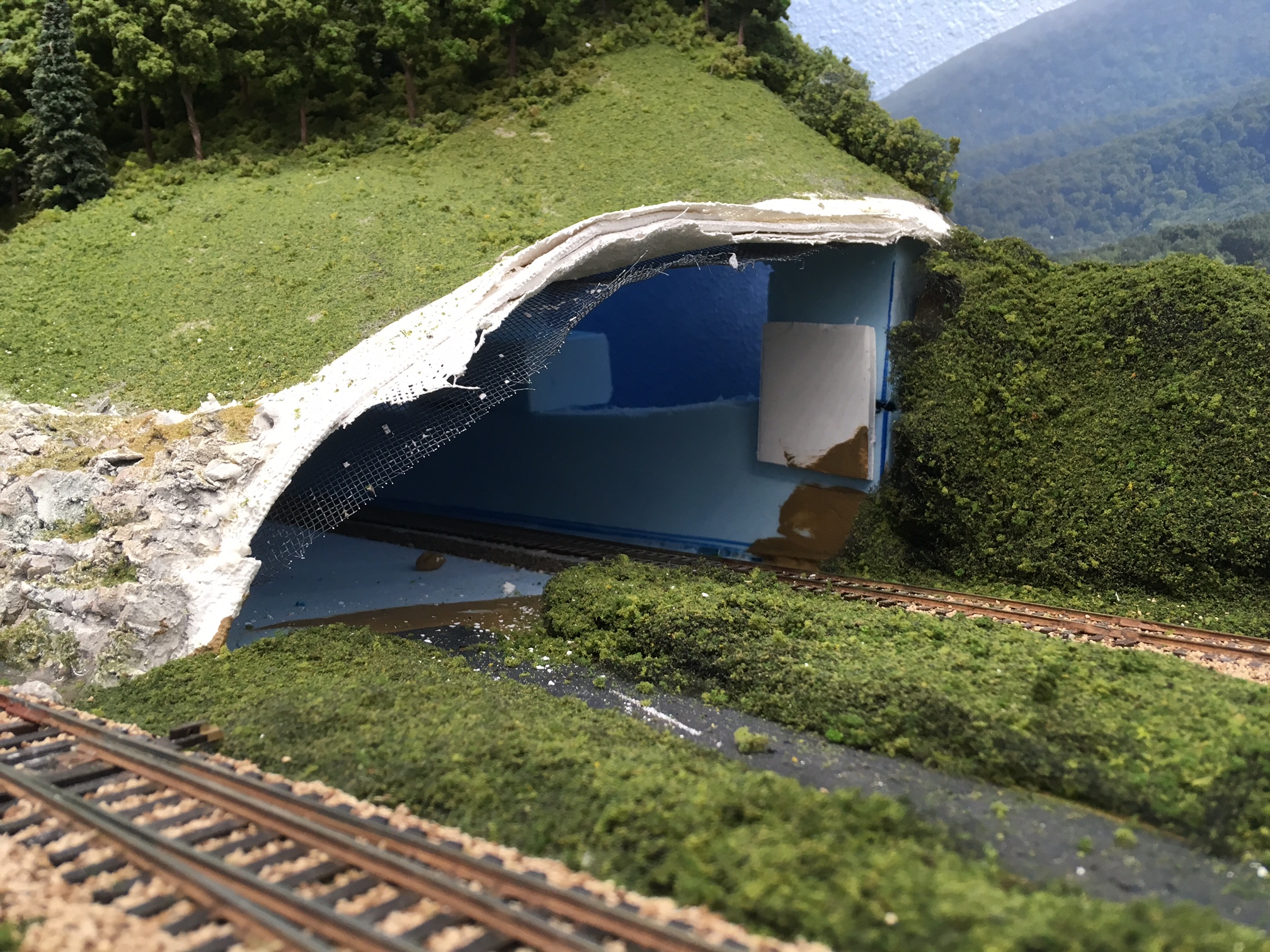 To start the process I installed some Woodland Scenics wing walls and a tunnel portal along with a crumpled foil painted tunnel liner.   A added some foliage above and along the installed pieces. I then rough carved a piece of foam and hot glued it in place in the tunnel.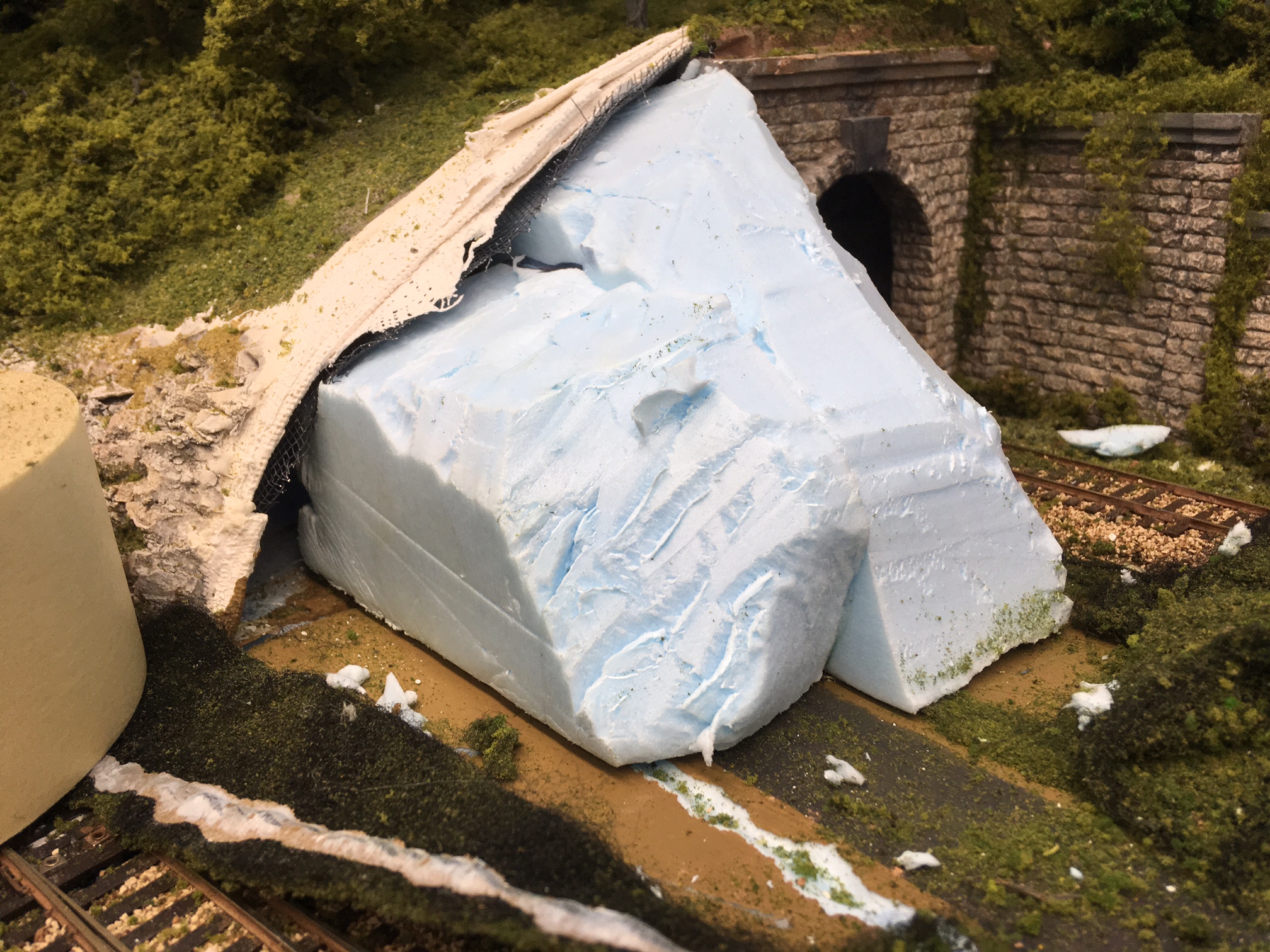 Next I covered the foam with masking tape and covered it with a mixture of brown paint and white glue.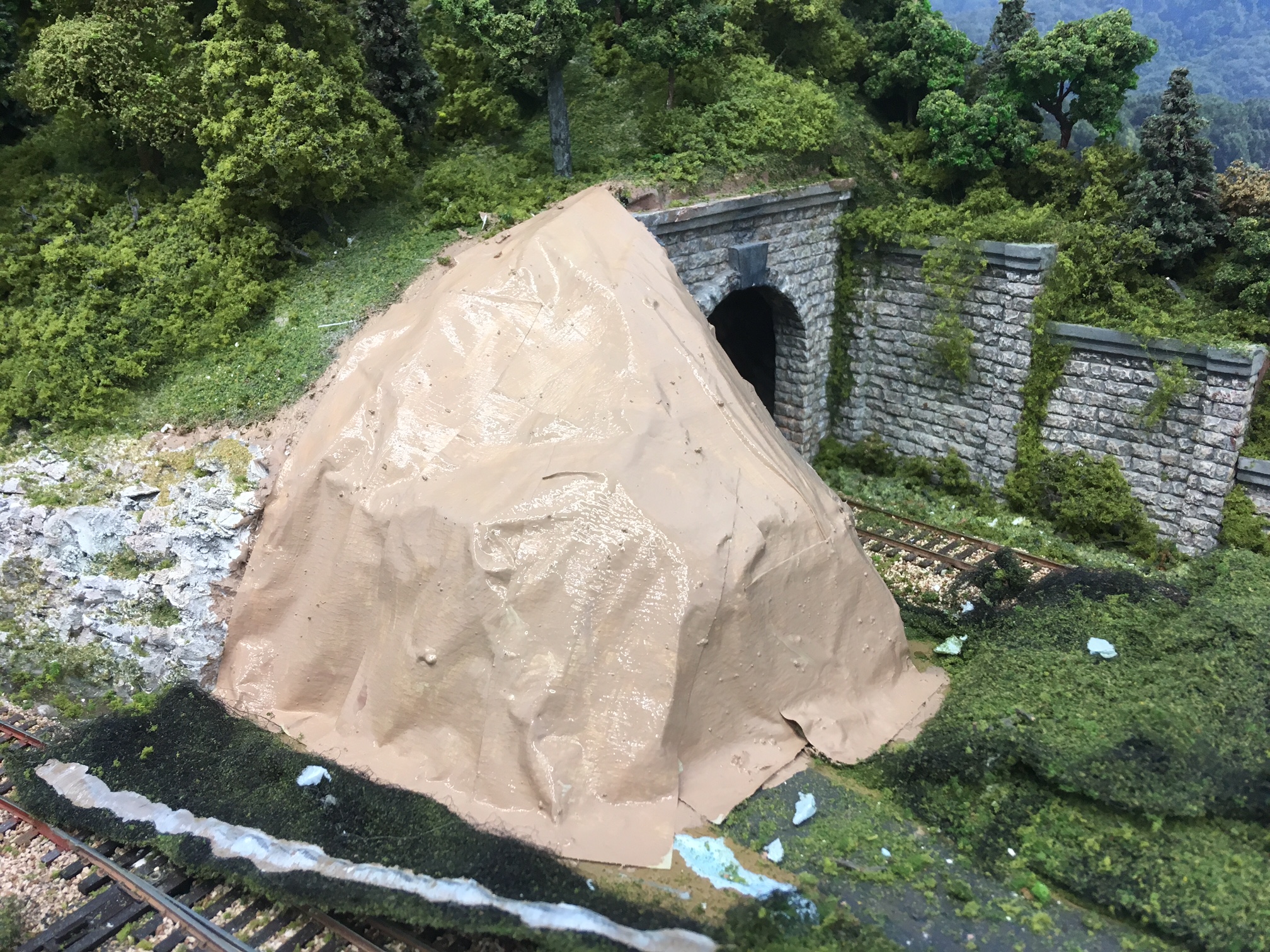 For the wing wall that can't be seen (except by camera car) I decided to carve stones in a piece of foam.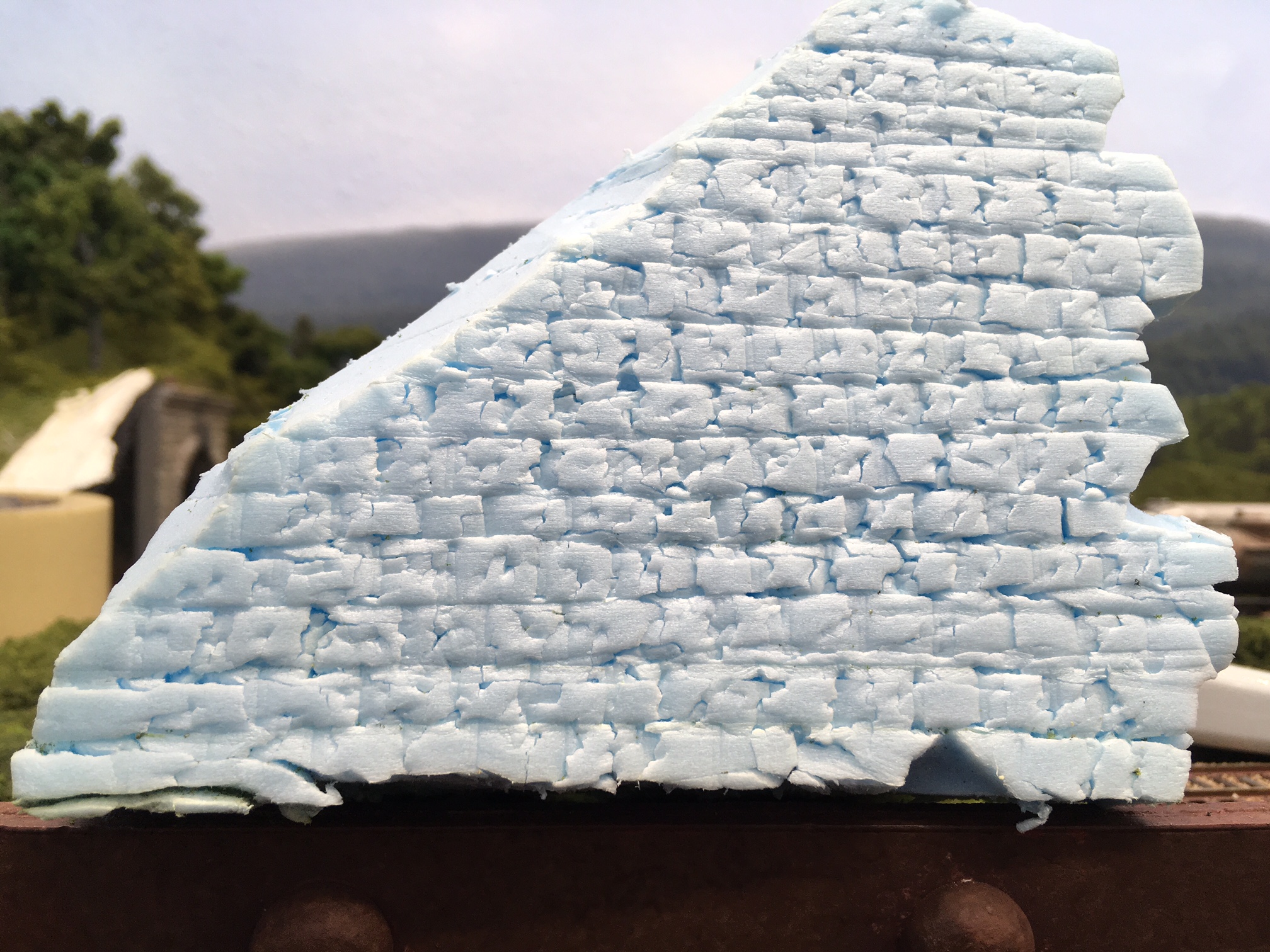 I added a base coat of gray paint.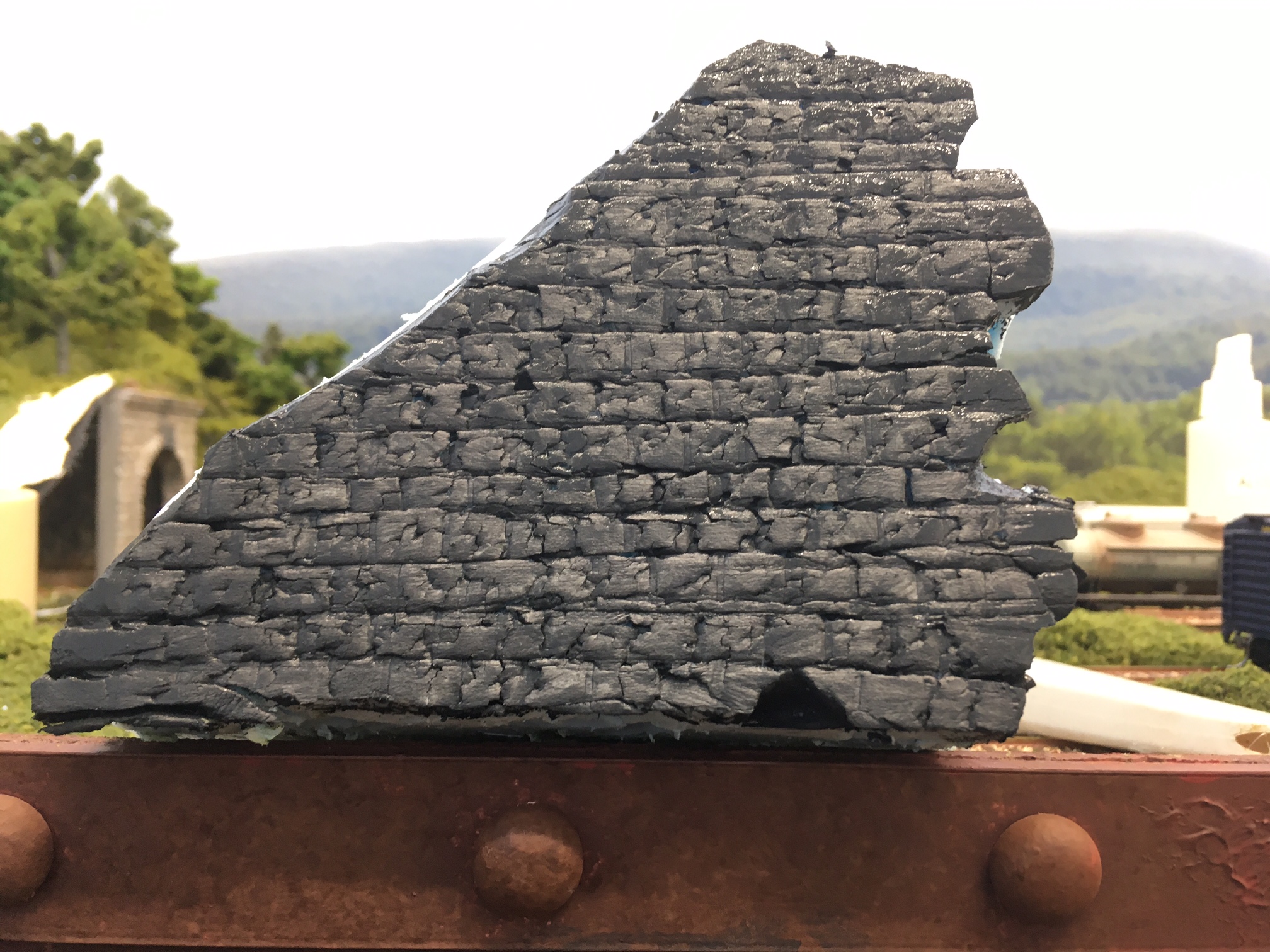 I then highlighted the wall with different colors of brown and tan.  I then glued the piece onto the existing structure to the left of the track.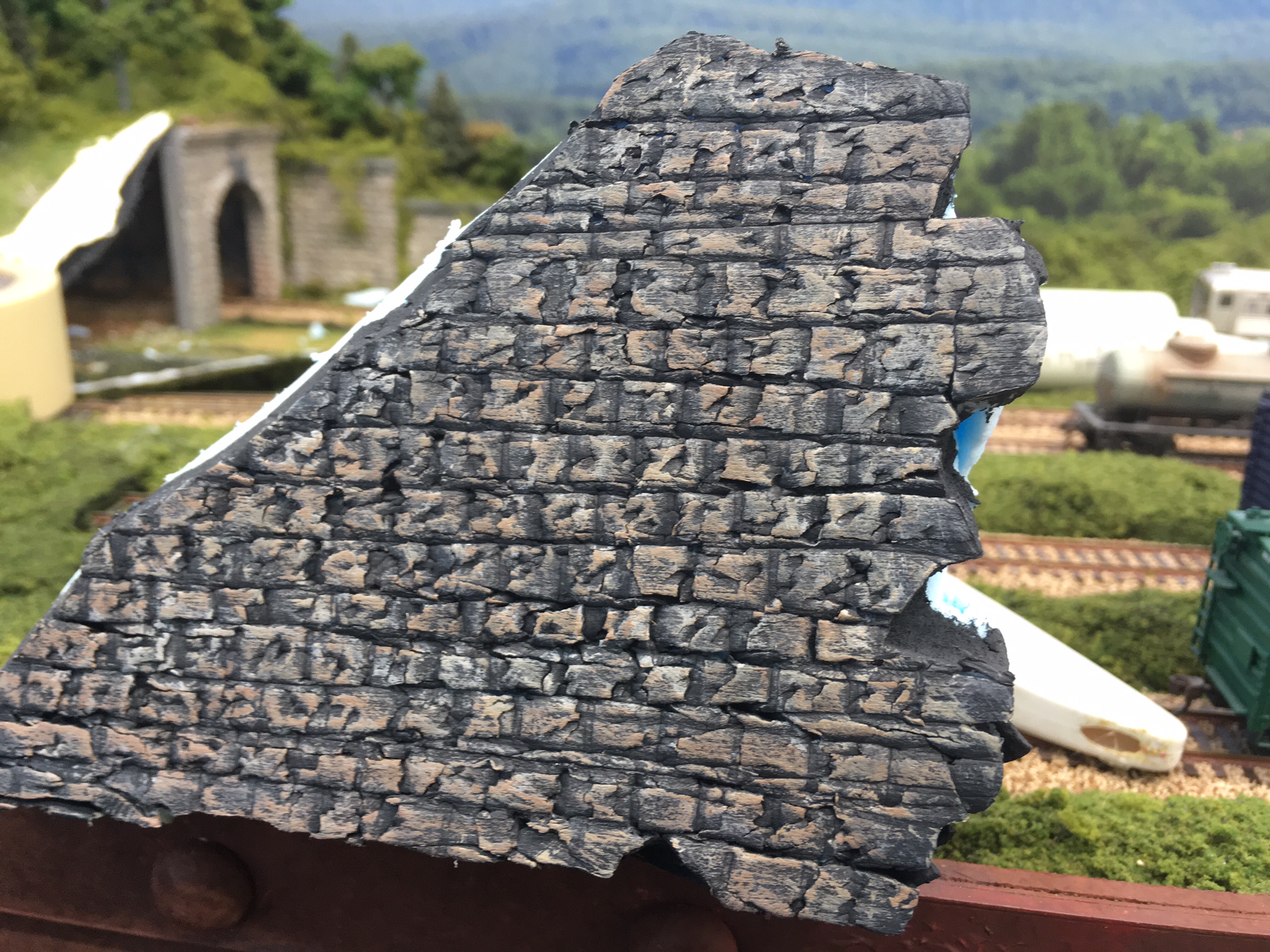 I then added more foliage of trees, bushes, grass, and weeds.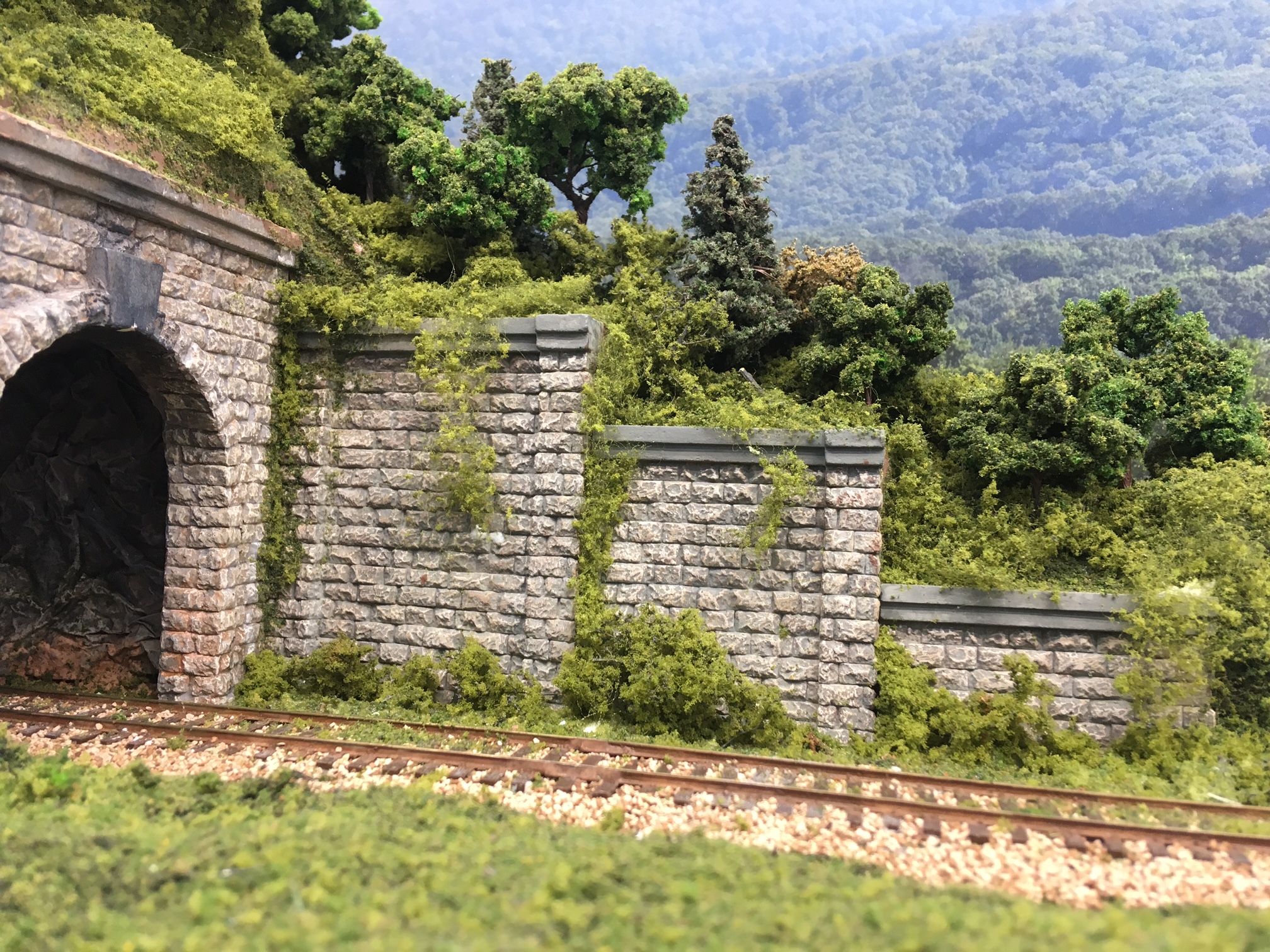 All done!