PLEASE NOTE:  This is historical information as the railroad has been torn down and no longer exists.
This building is a kitbash of two DPM "B. Moore Catalog Showroom" kits.  Extra stories have been added, the overhead door on the left removed, a standard door added, the width has been narrowed, the depth has been narrowed, upper floors have the interior detailed, the ground floor has been detailed, and lighting added.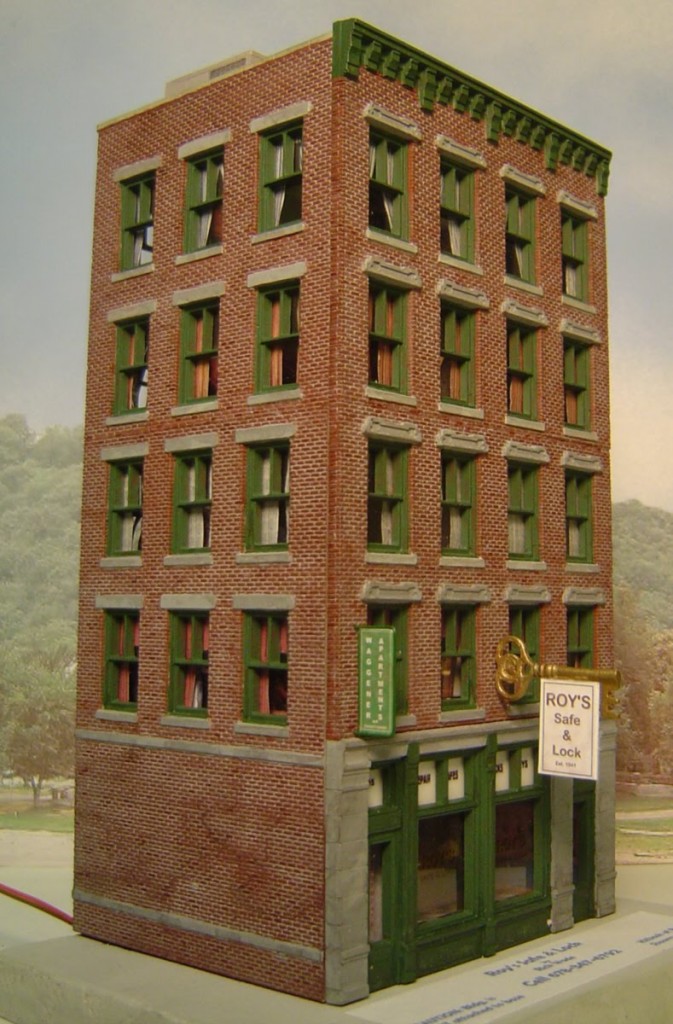 You can see the customer talking to Roy behind the counter. Maybe he's getting some keys cut….or just chewing the fat. Looks like Roy is having another sale on his large safes.