PLEASE NOTE:  This is historical information as the railroad has been torn down and no longer exists.
The mountain area is the major scenery focal point of the layout and is 7-1/2 ft high, 6 ft deep at the base and 14 ft wide.  Many forced perspective techniques are used in the area with N scale and Z scale structures to fool the eye.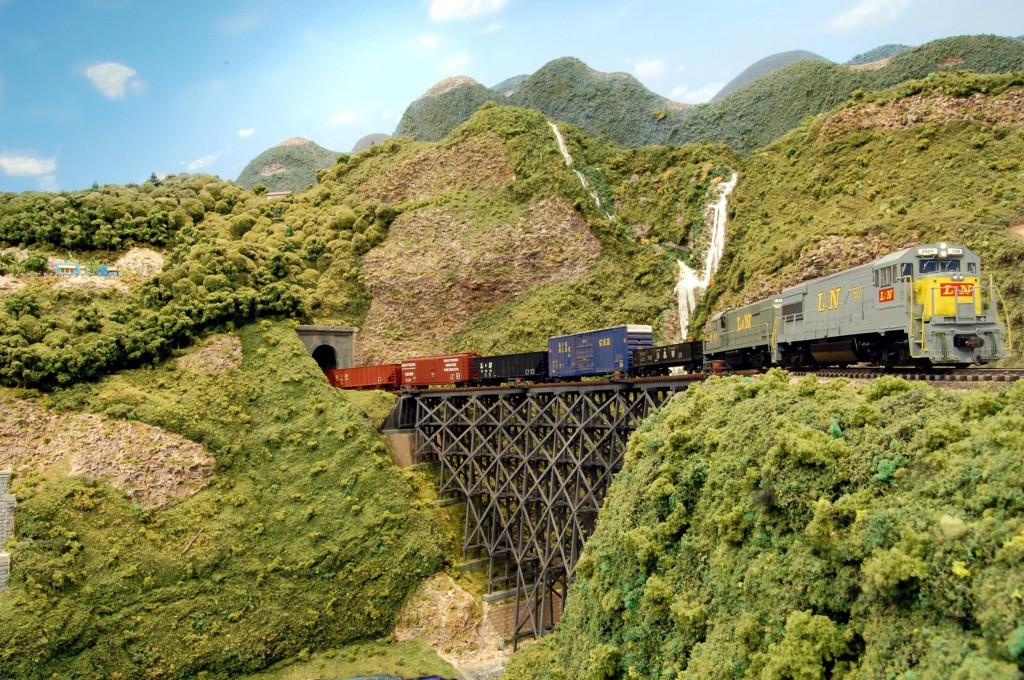 The trestle is by JL Innovative Products and took about 50 hours to complete.  It spans the waterfall area that flows into a lake.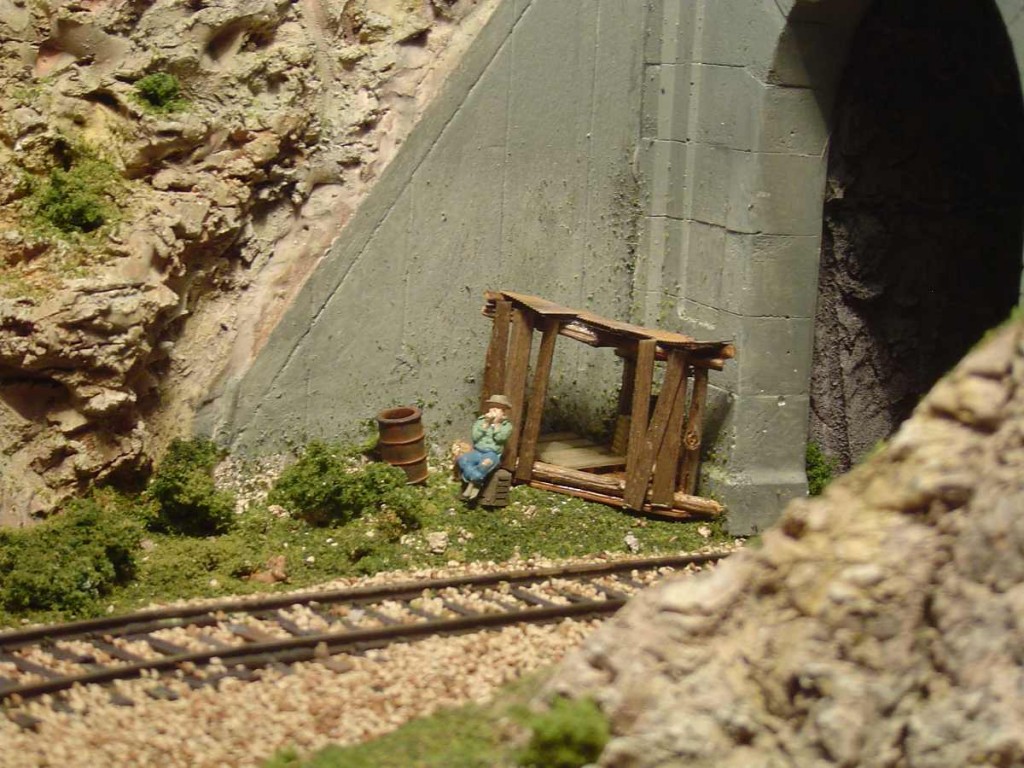 The hobo shack was my first scratchbuilt structure made out of twigs from my back yard along with scrape lumber from the trestle.  It just outside the high tunnel entrance.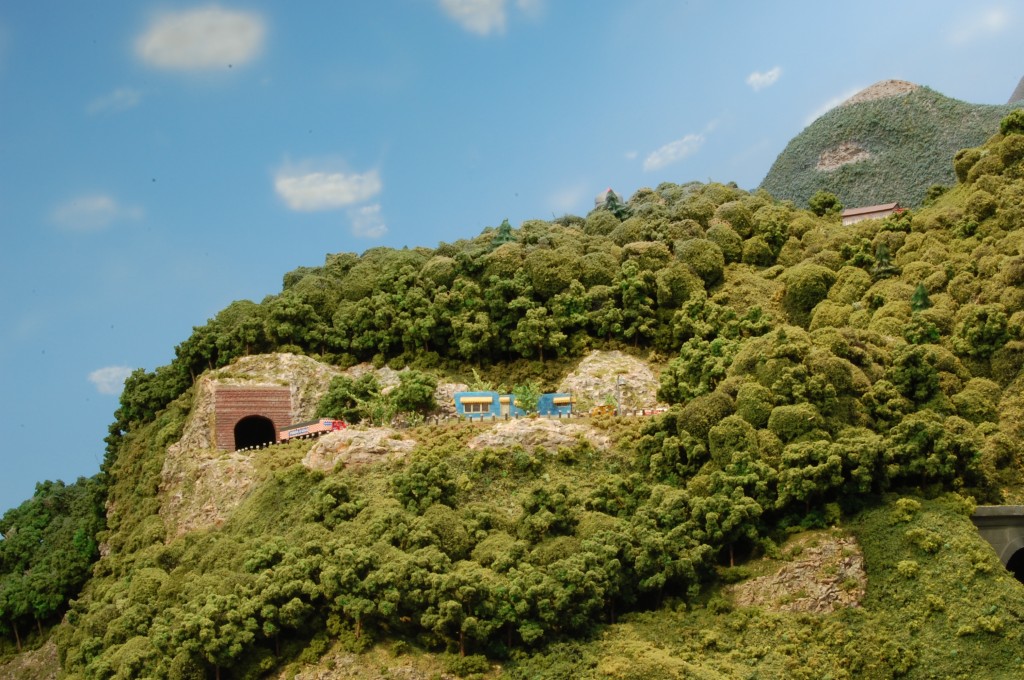 The trailer scene is N scale along with the highway portal.  The trailer features interior lighting along with a pole mounted light.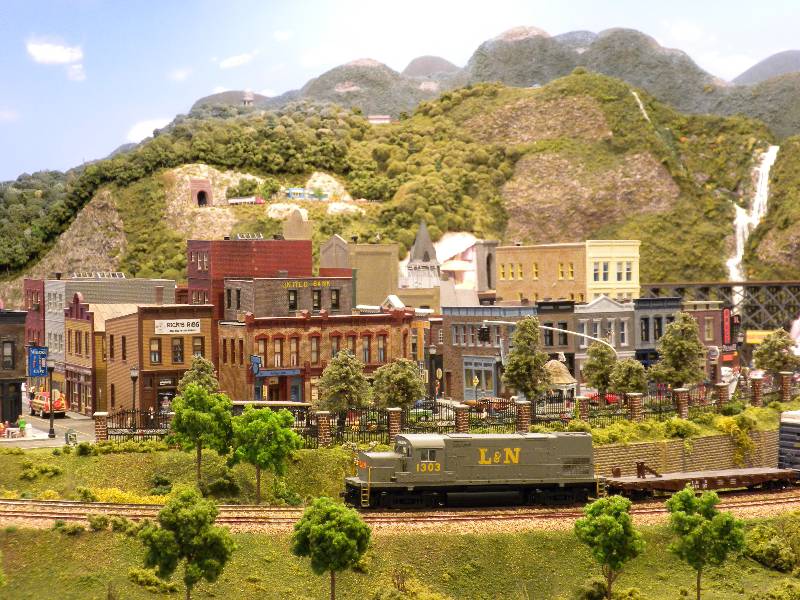 The mountain in the background is one of the first thing you see when entering the room.