I have always been a fan of the artist Bob Ross and his style of painting.  I also like artists Wilson Bickford, Jerry, Yarnell, and Kevin Hill.  After the wife and I took a Wine & Painting class I enjoyed it so much that I started painting.  My most recent paintings are listed at the top with older paintings after that.
This is the first painting that I've done in over a year since my wife had a stroke.  It's based on Wilson Bickford's "Evening Choir Practice".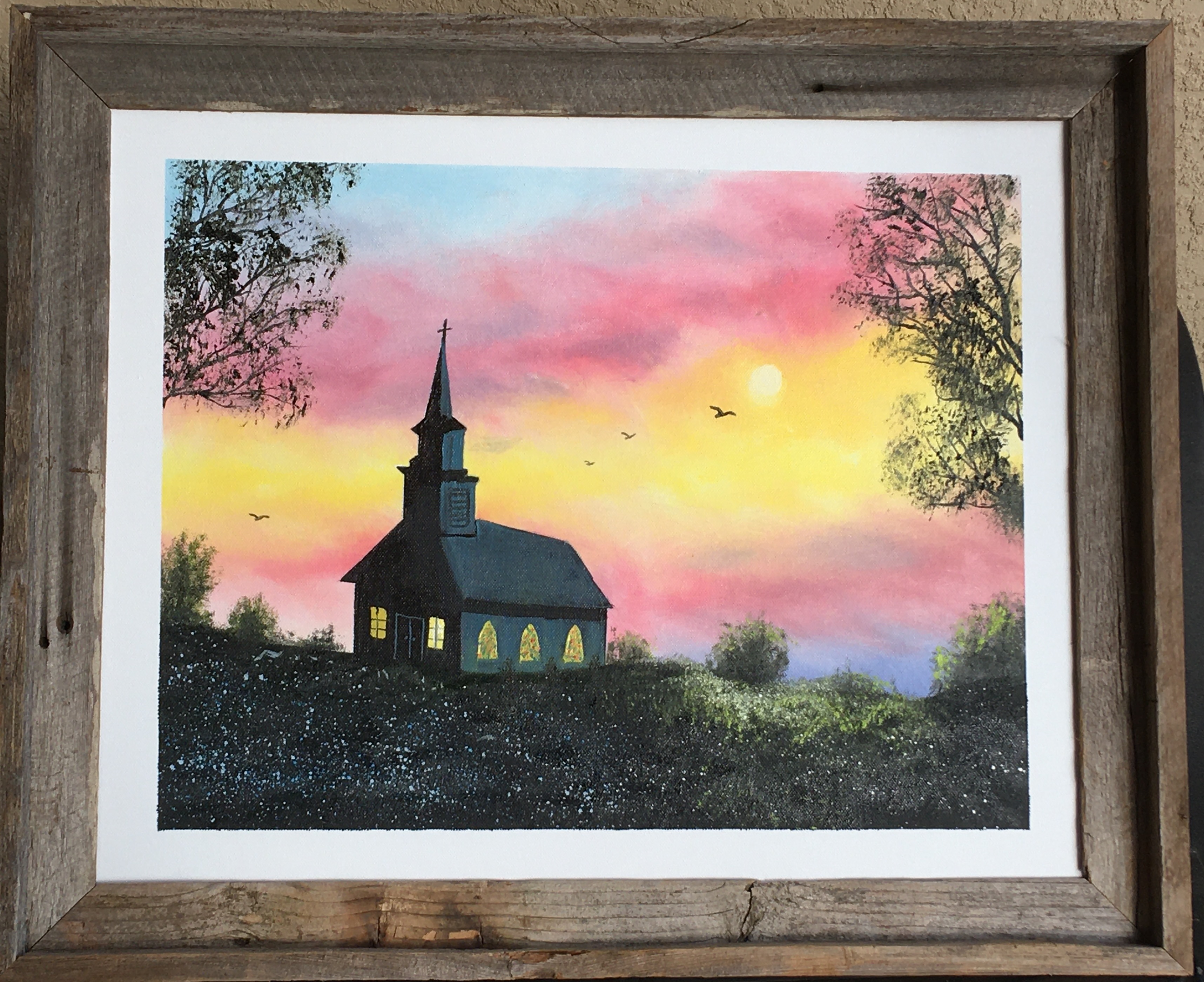 Here's a time lapse video of the process of painting my Italian oil painting requested by my daughter.  You can see the video by clicking HERE.