No biggie, but one small step in the right direction.  Today I got my layout room / office painted blue.  First off is the trim work.  Why did I only paint part of the room and not paint all the the entire walls to the bottom?  There are a number of reasons: 1.) The lower section won't be seen as it will be covered with bench work, fascia, and a fascia curtain; 2.) To save money as I only needed 5/8s as much paint as I would to paint the entire room; and 3.) To save time & effort.  I didn't have to do all of that pesky masking and trimming of the bottom trim!  The first picture shows the view from the french doors entering the room.  By the way you can see my track lighting which now has 14 heads with 50 watt halogen bulbs.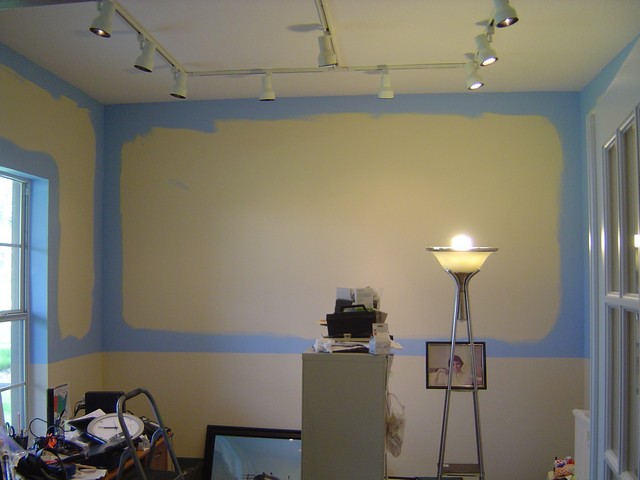 Here's the view looking out of the layout room into the hallway.  I used a foam edger with rollers to paint these areas before using the roller.  The trimming took me about 2-1/2 hours.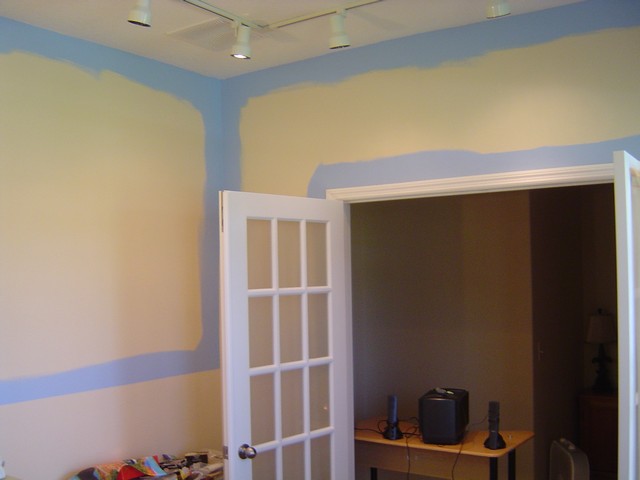 Three short (hah!) hours later and here is a view of the room painted.  If we do move out of the house I would have to paint the room anyway.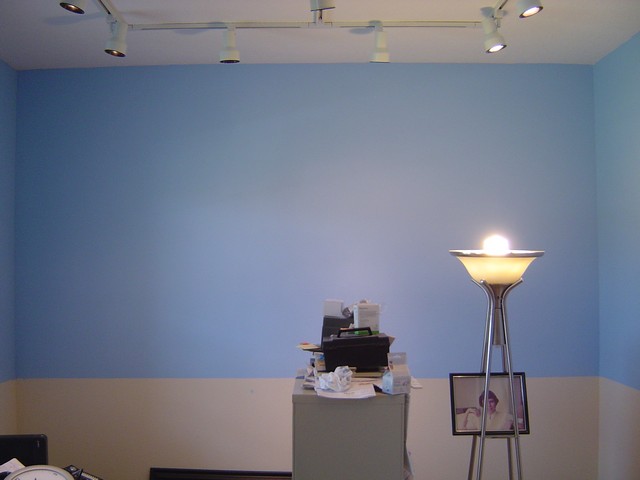 And the last view is looking out into the hallway.  I must say that the color is darker than it appeared on the paint sample; however, I like it and it will do just fine for my sky.