I decided to use track lighting for my new layout room because of the flexibility in aiming the lights and the type of bulbs that can be used.  I purchased the lighting track and 14 heads that use the R20 bulbs from an online supplier.
My main problem in installing the track is that I didn't have anyone to help me, so I had to figure out a way to lift the track to the ceiling and hold it in place while attaching it with the supplied toggle bolts.  Below is a picture of my homemade "One Man Track Lighting Installation Tool" or OMTLIT.  It's a couple of hanger brackets with the ends bent attached to a piece of scrape wood attached to a paint roller handle threaded onto my existing telescoping handle.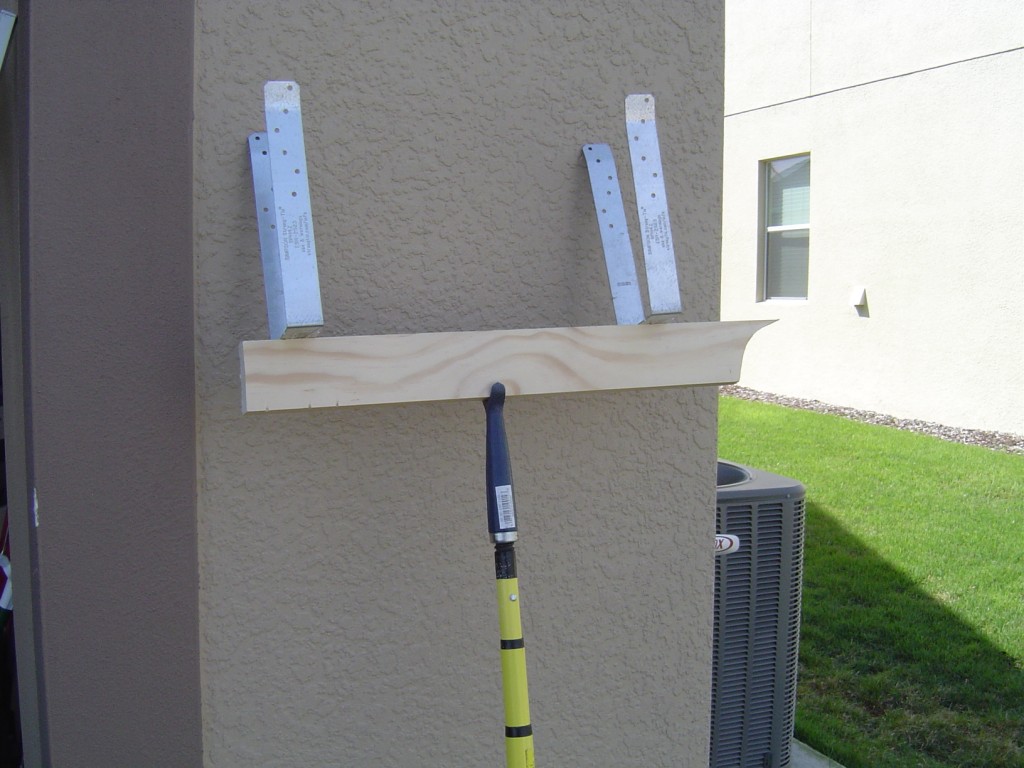 Here's the OMTLIT with a piece of track installed on it.  All I had to do was compress the steel straps and insert them into the track making sure to center the track so it was balanced on the tool.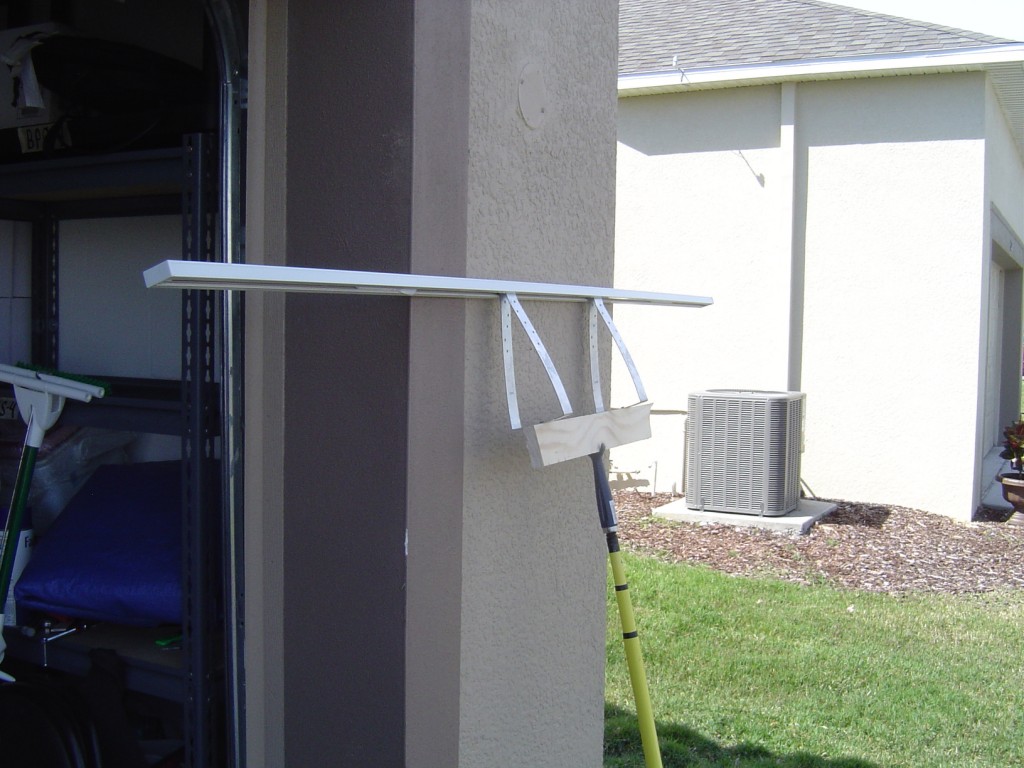 And here's the track being held in place against the ceiling using the OMTLIT.  I extended the telescoping sections and locked them in place.  A piece of foam rubber on the floor under the telescoping handle provides the "spring" to hold everything in place.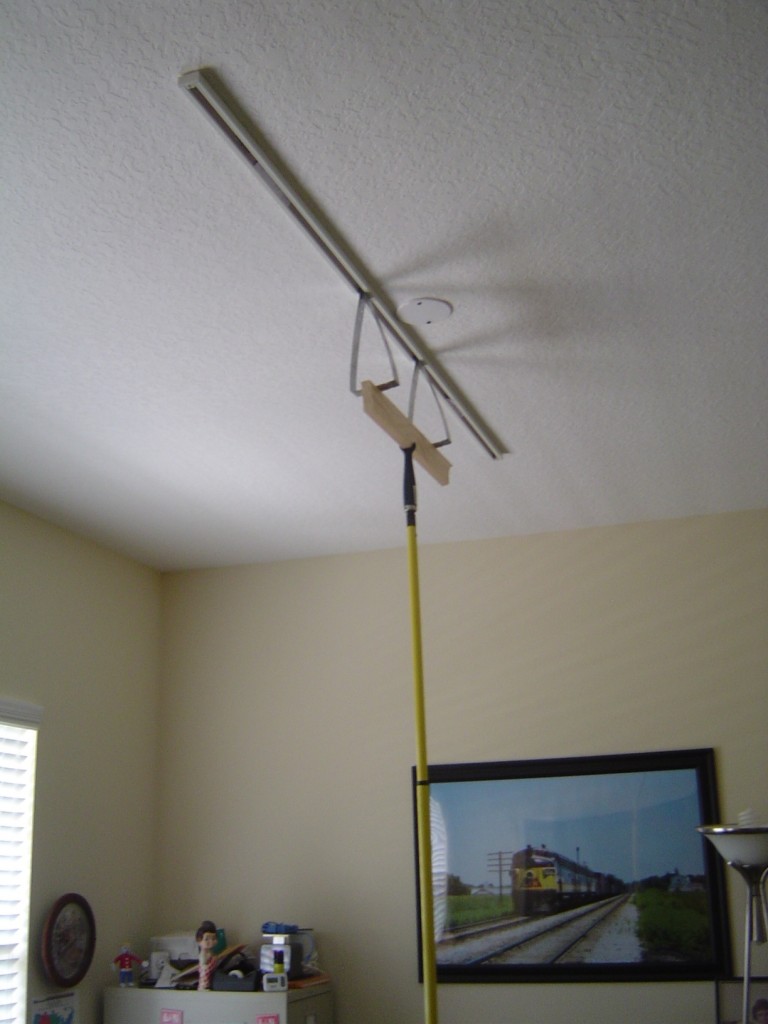 I worked my way around the room using the OMTLIT and installed all of the track.  It was a simple process and the picture below shows the installed track.  What you can't see is a section of the track that goes from the left to the right at the top of the picture.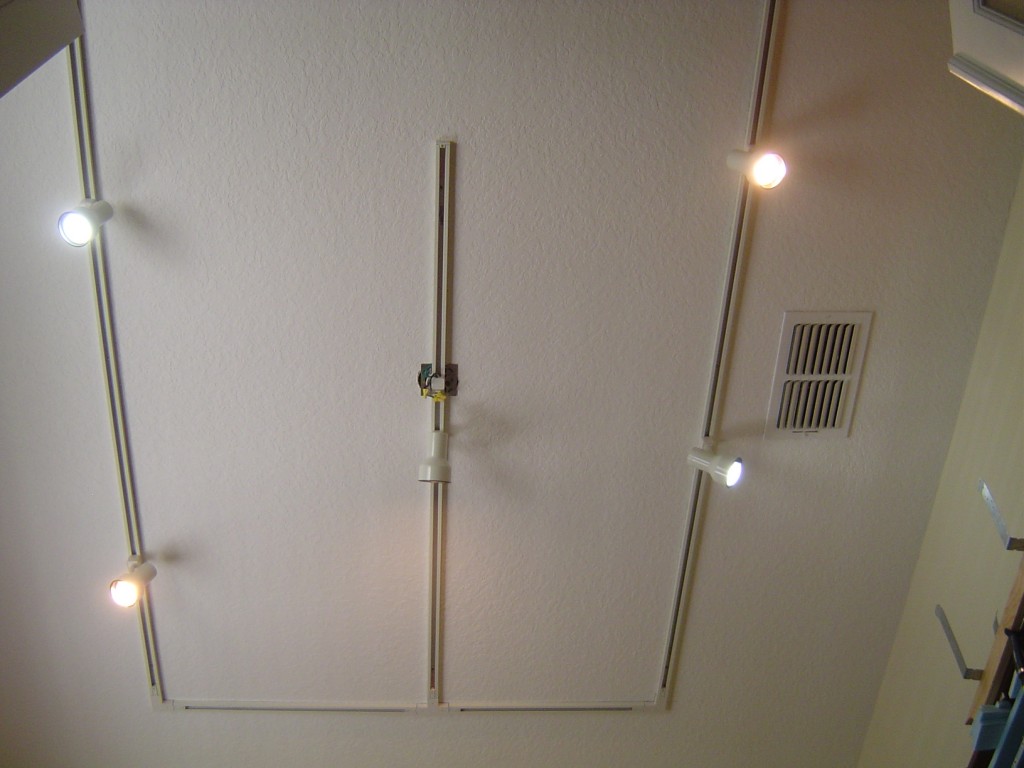 With the lighting in place I can start on bench work once the track plan is completed!