PLEASE NOTE:  This is historical information as the railroad has been torn down and no longer exists.
Do you believe that I'm finally going to get around to completing the mountain area?  I have some basic work aready done with the foam base, mountain profile, stand in foamboard motel mock up and tunnel.  Here's how it looks today: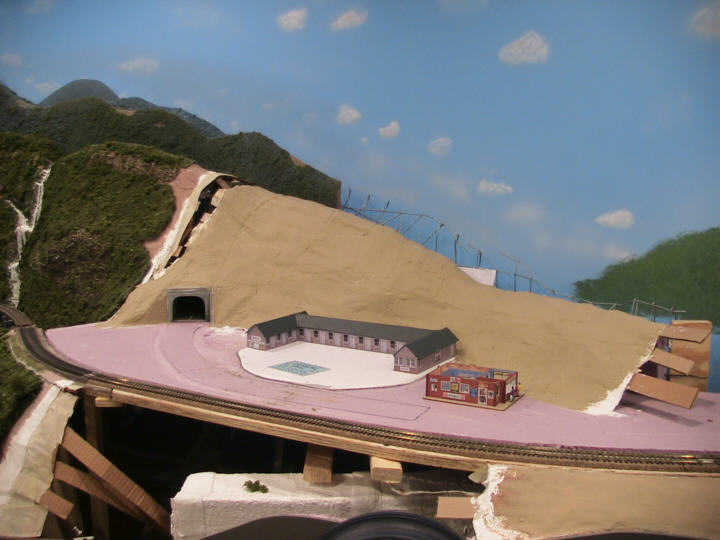 Stay tuned as work progresses!